Press
THR Reports on Terror Renewal; Jared Harris Talks With L.A. Times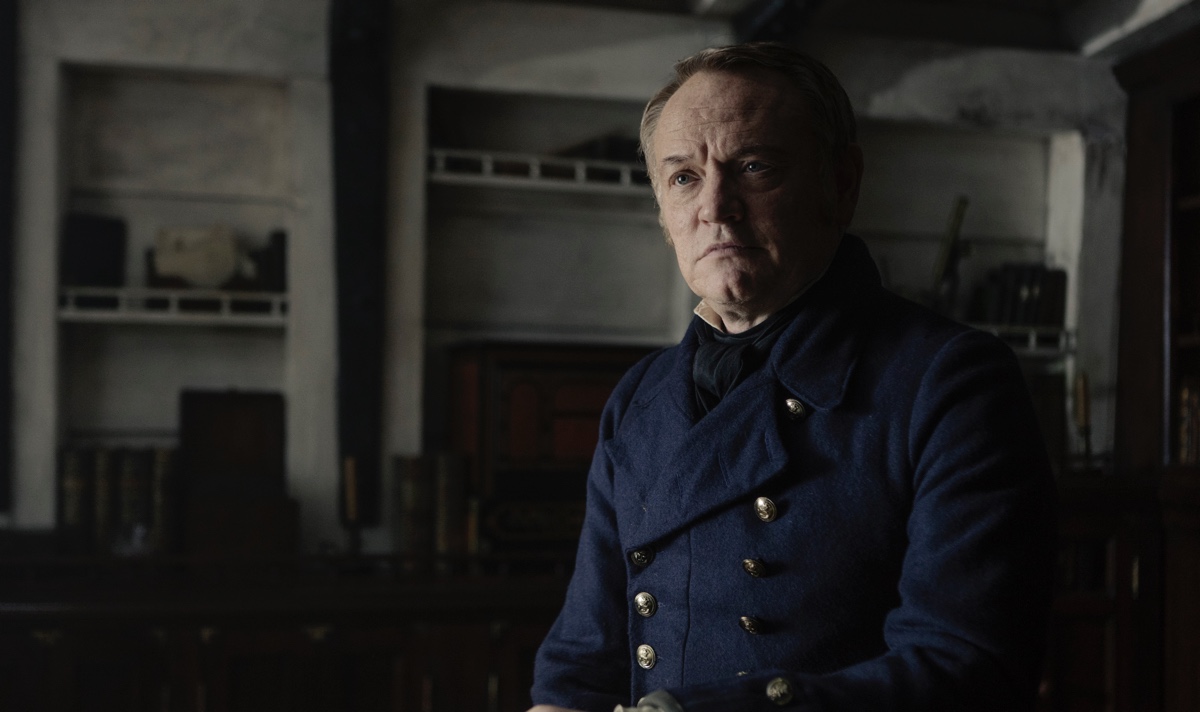 This week, The Hollywood Reporter announces The Terror's Season 2 renewal, while Jared Harris talks about the show with the Los Angeles Times. Plus, Deadline reports that the new season will deal with Japanese internment camps during World War II. Read on for more:
• According to The Hollywood Reporter, The Terror has been renewed for a Season 2, with Ridley Scott continuing as executive producer and Alexander Woo joining as showrunner and executive producer and Max Borenstein joining as executive producer.
• Jared Harris tells the Los Angeles Times that The Terror is "about human horror. The scariest monsters are human beings and what we will do to each other. The monster in this show is a catalyst in a way, destroying whatever false ideas of civility and society these people are trying to hang on to as the predicament gets worse and worse."
• Deadline reports that The Terror will get a 10-episode Season 2 (that "will be set during World War II and center on an uncanny specter that menaces a Japanese-American community from its home in Southern California to the internment camps to the war in the Pacific") and is slated to premiere in 2019.
• Cinema Blend, reporting on the Season 2 renewal, quotes The Terror's new showrunner, Alexander Woo, saying, "We hope to convey the abject terror of the historical experience in a way that feels modern and relevant to the present moment."
• Vanity Fair commends The Terror for "focusing on material that promises to provoke deep thought as well as goosebumps. And if it succeeds, its second season could easily become one of the most important shows of 2019."
• TV Guide suggests binge-watching The Terror this summer, saying "even if you're not quite into horror, you should still find time to check it out."
• Discussing Fitzjames' suicide, Tobias Menzies tells Vulture, "Quite early on, it felt like the story we were telling couldn't bear much bombast or demonstrative performance. The performance had to be very authentic and real, and that feeds into even the bleakest or most intimate moment, which in this case is death."
• Wired quotes author Erin Lindsey, who says of The Terror, "I'm a big fan of historical fiction, and I'm especially a big fan of historical fiction with a sprinkling of the supernatural. So this really hit the sweet spot for me."
• Looking ahead to Season 2, CarterMatt believes Jared Harris and Tobias Menzies "should be at the very least considered for roles, given that they were both so excellent in the first season and this would establish some sort of through-line from the end of this past season to the start of the new one."
• Discussing Crozier eating Goodsir's foot in the Season 1 Finale, Jared Harris explains to the New Zealand Herald, "It was pretty disgusting. It is palatable the first seven or eight times you eat it [but] you're doing it 20 or 30 times because of coverage. It was making me gag by the end."
• Soo Hugh tells Screen Daily, "Audiences have become so sophisticated about content, and storytelling has become so potent and layered. A show like The Terror could not have been made five years ago. It's a testament to the times, that our audiences crave better stories."
Watch the Season 1 Finale, "We Are Gone," on amc.com and AMC apps for mobile, Fire TV, XBox One, Apple TV, Roku and Chromecast.
Get updates on The Terror by signing up for the Insiders Club.
Read More