Press
Soo Hugh Talks Franklin's Death With Variety; IndieWire's Ridley Scott Q&A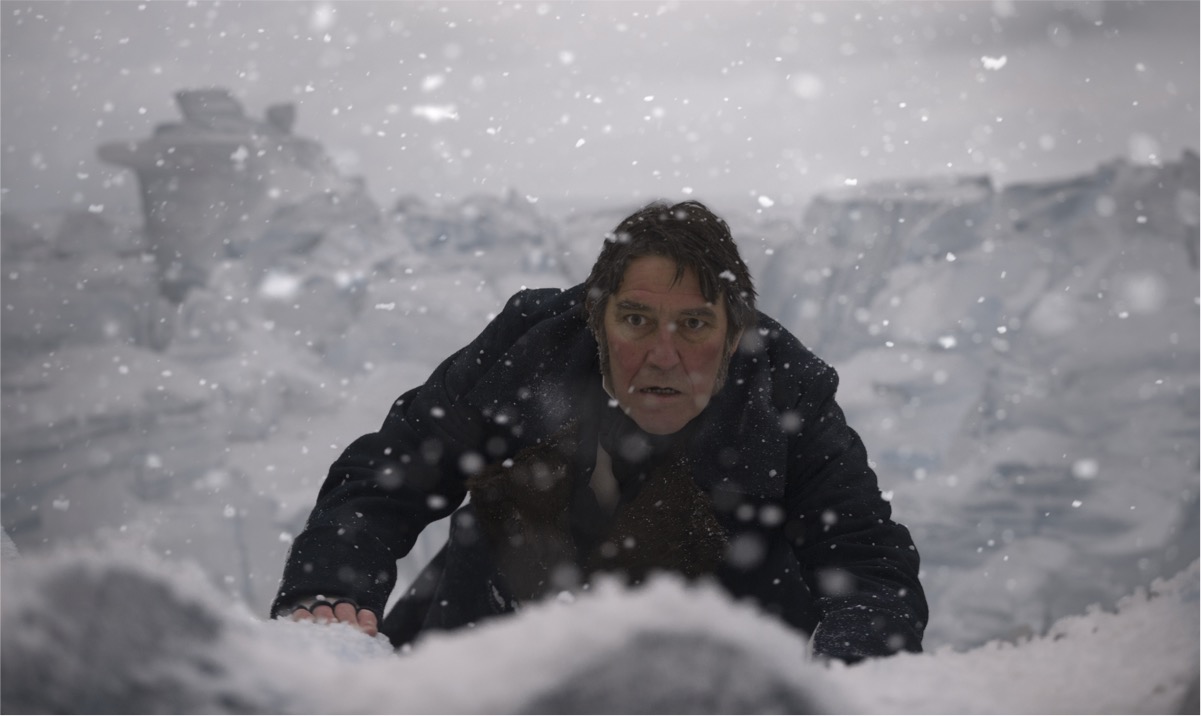 This week, Soo Hugh discusses Franklin's death by Tuunbaq with Variety, while IndieWire talks The Terror with Ridley Scott. Plus, CarterMatt wants Emmy recognition for Tobias Menzies. Read on for more:
• Discussing the Tuunbaq killing Franklin, Soo Hugh tells Variety, "Our mandate was to infuse this death with a subjective point of view, that we stay in the show's tone that even death comes from a subjective experience. It came from a psychologically almost surreal vantage point."
• Ridley Scott tells IndieWire that The Terror "set was just fantastic. I was very, very, very impressed. I have to take my hats off to everyone in the production. Not just the directors — one doesn't often talk about the art direction and the wardrobe, and the digital work is spectacular. I was knocked out, frankly."
• CarterMatt is hopeful that Tobias Menzies will get an Emmy nod for The Terror, noting that the actor possesses "a quiet intensity about him that allows him to alternate between emotions in a way that is gut-wrenching and organic."
• Talking to Vox, David Kajganich calls The Terror an opportunity to unpack "themes that have to do with manifest destiny and have to do with a colonialist viewpoint and all the things that are part and parcel of an expedition like this, but you get to do it in a way that can be incredibly fun for an audience to go through as a horror experience."
• Calling The Terror "one of those rare shows that manages to pack each episode full of action, horror, tragedy, and humor without ever feeling off-balance," FanSided revisits "some of the best moments from the season, from start to finish."
• Asking why The Terror is "so damn good," Zimbio decides, "For starters, the Ridley Scott-produced series is terrifying in the most unexpected ways."
• FanSided concludes, "More than anything, The Terror understood what it takes to get under the audience's skin and to strike just the right nerve at the right time. Not every show can do that and that makes it all the more impressive for The Terror."
Watch the Season 1 Finale, "We Are Gone," on amc.com and AMC apps for mobile, Fire TV, XBox One, Apple TV, Roku and Chromecast.
Get updates on The Terror by signing up for the Insiders Club.
Read More