Press
The Atlantic Hails The Terror; David Kajganich Talks to IndieWire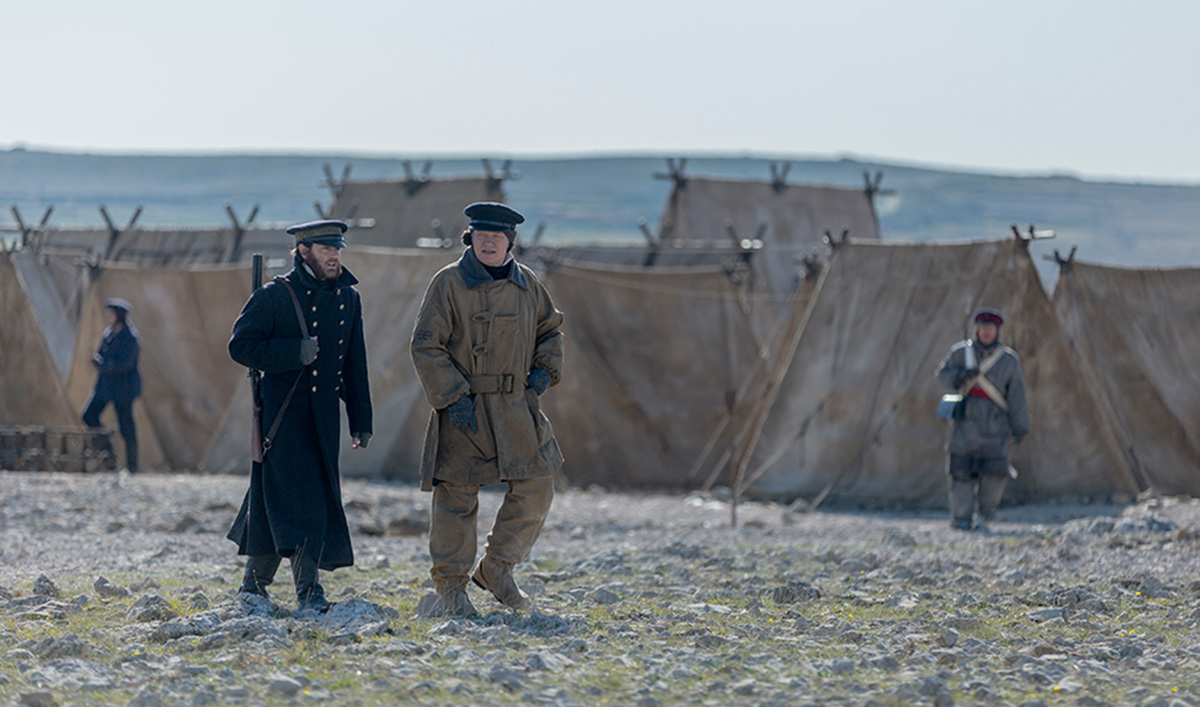 This week, The Atlantic hails The Terror, while David Kajganich talks to IndieWire about the latest episode. Plus, The Hollywood Reporter cites the show's excellent performances. Read on for more:
• The Atlantic declares, "Through careful writing and by avoiding the genre's more common pitfalls—weakly sketched characters, pat philosophies about the fragility of civilized behavior, exoticized natives—The Terror offers what is perhaps television's first good example of survival horror."
• Speaking about the latest episode, David Kajganich tells IndieWire that "we wanted to try to tap into the technological anxieties those men might have gone through as one facet of the horror of our show."
• The Hollywood Reporter's round-up of the most indelible TV performances right now includes "how Ciaran Hinds and Jared Harris are able to hide the horror they know, initially, from those around them."
• CarterMatt speculates that Tobias Menzies ("a strong physical actor but an equally-powerful emotional one") could get two Emmy nods this year, for The Terror and Outlander.
• Speaking with Mic about shooting her first scene, Nive Nielsen says, "I hadn't really done an epic, long scene like that before, and I was nervous if I could muster up tears. But I managed to cry, and I was very relieved when, apparently, I could. A lot. [laughs]"
• Bloody Disgusting marvels at The Terror, calling it "a show as gory and creepy as it is beautiful."
• Brit + Co's list of TV and streaming series based on books "to add to your watch list ASAP" includes The Terror, which is "inspired by the true story of the British Royal Navy's voyage to discover the Northwest Passage, but with an added fictional monster twist."
• For recaps and reviews of Season 1, Episode 7, "Horrible from Supper," check out A.V. Club, CarterMatt, Newsweek, TV Fanatic and Vulture.
Watch Season 1, Episode 7, "Horrible from Supper," on amc.com and AMC apps for mobile, Fire TV, XBox One, Apple TV, Roku and Chromecast.
The Terror airs Mondays 9/8c. Be the first to see what mysteries are uncovered and get updates on The Terror by signing up for the Insiders Club.
Read More