Blog
How The Terror Got All the Historical Details Right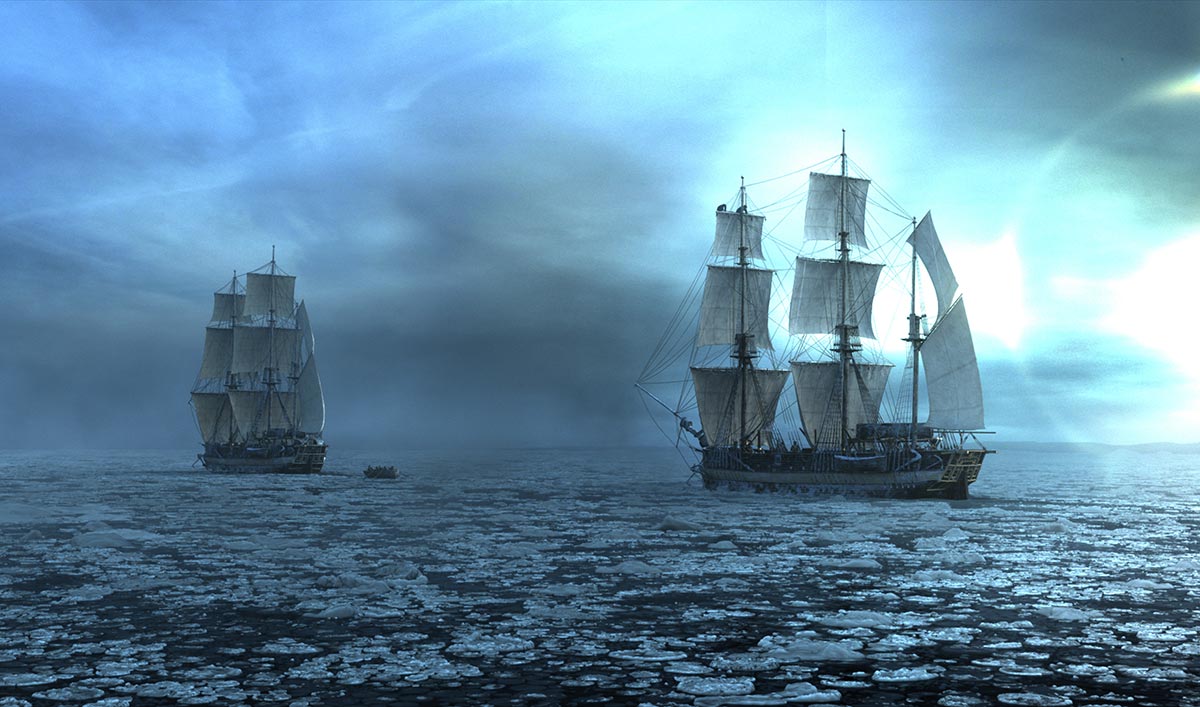 While The Terror is a fictional speculation about what happened to the doomed Franklin expedition, the historical details are crucial to bringing the story to life. From how the captains' real-life backstories impacted Franklin and Crozier's decisions on the ships, to the extremely accurate rendering of the ships that brought the crew out into the Arctic and became their home for years to come — every piece of information mattered.
Fortunately, showrunners David Kajganich and Soo Hugh found someone who was as obsessed with the expedition as they were. Matthew Betts, a Canadian archaeologist who had been working on a model of Terror for years, became such a valuable resource to the production that he became the series historical consultant. "We exchanged hundreds of notes, images, documents, research papers, and videos on subjects as mundane as 19th-centry caulker's tools, to topics as esoteric as how a compass needle reacts near the North Magnetic Pole," Betts explains in a new blog post that details his work on the show. And all of that hard work paid off when Betts was finally able to step foot on the full-scale recreation of the ship. "I will never forget the thrill of stepping aboard Terror – 170 years after it had been abandoned," he writes.
Take a super deep dive into all of Betts's research and hear his take on the entire experience of collaborating on the the show.
Plus, watch the Season Finale available now on amc.com and AMC apps for mobile, Fire TV, XBox One, Apple TV, Roku and Chromecast.
To stay up-to-date with all the latest news, sign up for the The Terror Insiders Club.
Read More