Press
David Kajganich Parses Latest Episode With Syfy; CarterMatt Previews Finale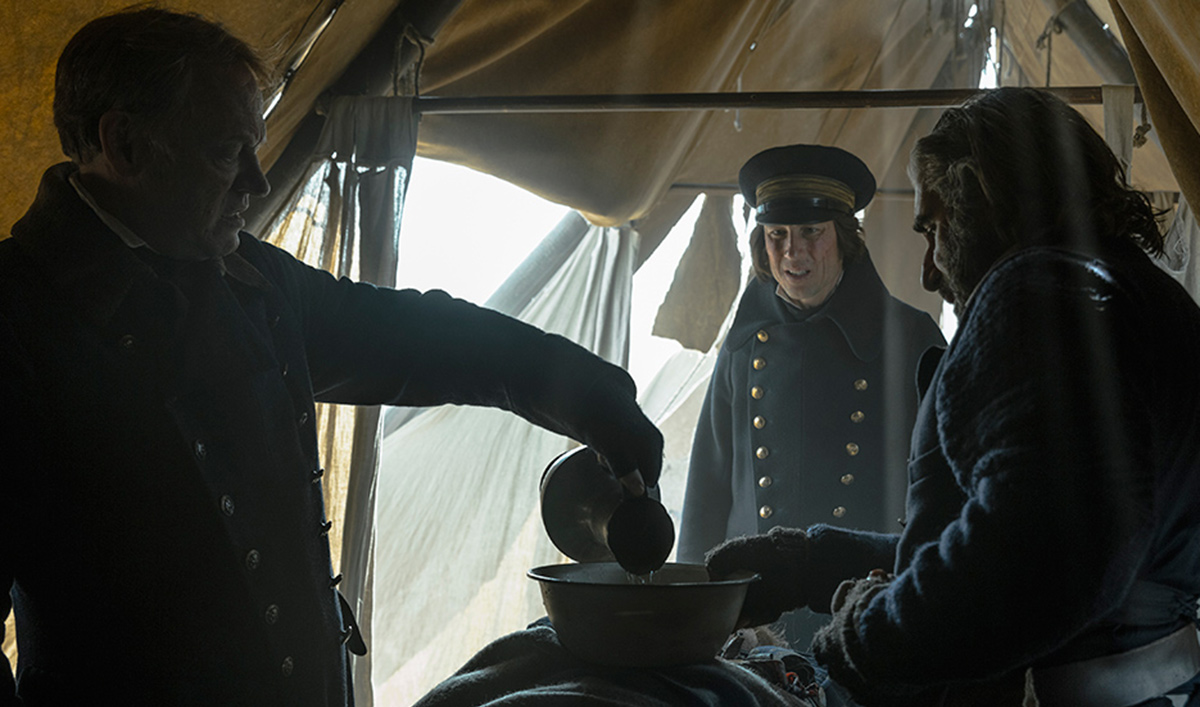 This week, David Kajganich discusses the latest episode with Syfy Wire, while CarterMatt previews the Finale. Plus, IGN details everything that's gone wrong on the voyage. Read on for more:
• David Kajganich tells Syfy Wire that losing so many beloved people in the most recent episode "meant that we got to relish, kind of in the operatic way, these characters dying in an episode before maybe a lot of people thought they were."
• CarterMatt previews the Season Finale, declaring that the episode's title, "We Are Gone," is "a pretty strong indication of what's coming and what's happening. This is going to be an episode where we could reach the end of the road, whether it be the Tuunbaq or some other elements of Inuit mythology."
• In its review of the latest episode, IGN takes "a quick and dirty look at everything that's gone wrong on The Terror – which is basically everything that could go wrong on The Terror. Plus, a snowy death monster."
• For recaps and reviews of Season 1, Episode 9, "The C, The C, The Open C," check out A.V. Club, Canadian Geographic, Den of Geek, Dork Shelf, Newsweek and Vulture.
Watch Season 1, Episode 9, "The C, The C, The Open C," on amc.com and AMC apps for mobile, Fire TV, XBox One, Apple TV, Roku and Chromecast.
The Terror airs Mondays 9/8c. Be the first to see what mysteries are uncovered and get updates on The Terror by signing up for the Insiders Club.
Read More