Blog
The Tense Two-Hour Series Premiere of The Terror — Watch Now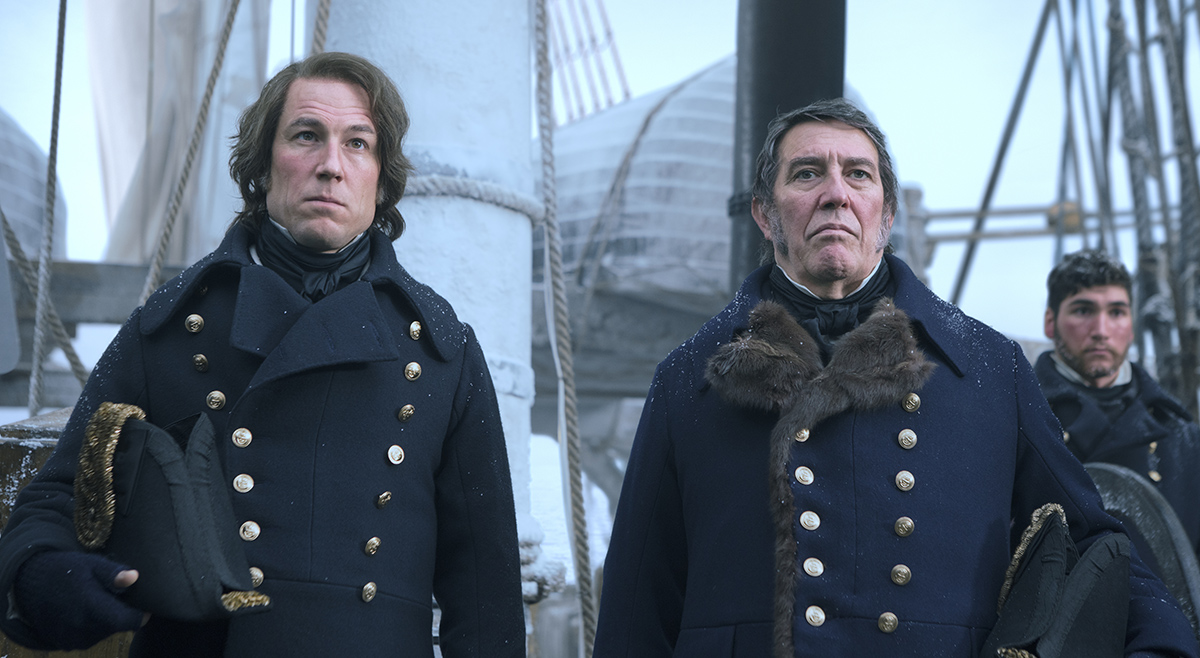 A year and a half into the Royal Navy's expedition through the Arctic to find the Northwest Passage, the crew led by Sir John Franklin hits a dead end and gets trapped in the ice. Unfortunately, the men have no idea that this is just the beginning of their problems, and tensions are already high, especially among the captains.
Watch the Two-Hour Series Premiere (No Login Required)
As the ships become stuck in the pack ice, Sir John instructs the crews to begin working through it. Meanwhile Captain Crozier, Sir John's second in command, is already raising grave concerns about Franklin's decision-making. But Sir John has a spotty reputation and this is his last chance at success in his Royal Navy career, so he's not ready to give up yet.
Find out how Captain Crozier handles his advice being shot down in the two-hour series premiere available now, no login required, on amc.com and AMC apps for mobile, Fire TV, XBox One, Apple TV, Roku and Chromecast.
The Terror airs Mondays at 10/9c on AMC.
To stay up-to-date with all the latest news, sign up for the The Terror Insiders Club.
Read More