Blog
Cast and Showrunners on Why a Young Sailor's Death Is Only the Tip of the Iceberg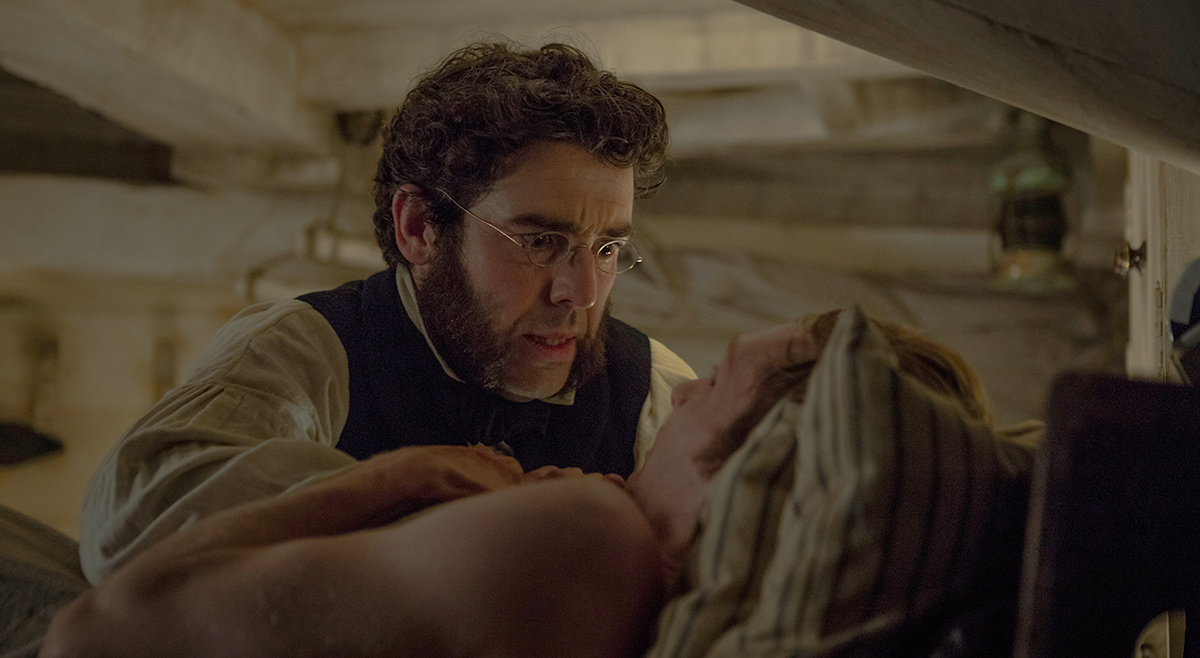 The expedition at the center of The Terror has reached the part of the Arctic that can no longer be found on the map. The brave men on board are close to achieving their goal of finding the Northwest Passage — or so they think.
Go Inside the Series Premiere With the Cast and Showrunners
Soon, a young sailor dies a sudden, frightening death. One member of the medical staff, Dr. Henry Goodsir, is particularly unsettled by the event, not only because he was there when the boy died, but because he can't explain the death. "And the unknown is always much scarier than the known," says executive producer Soo Hugh.
Hear what else the cast and showrunners have to say about how the boy's death serves as a warning that something wants these men dead. Plus, watch the two-hour series premiere (no login required) available now on amc.com and AMC apps for mobile, Fire TV, XBox One, Apple TV, Roku and Chromecast.
The Terror airs Mondays at 10/9c on AMC. To stay up-to-date with all the latest news, sign up for the The Terror Insiders Club.
Read More