Blog
AMC Sets Premiere Date for The Son Season 2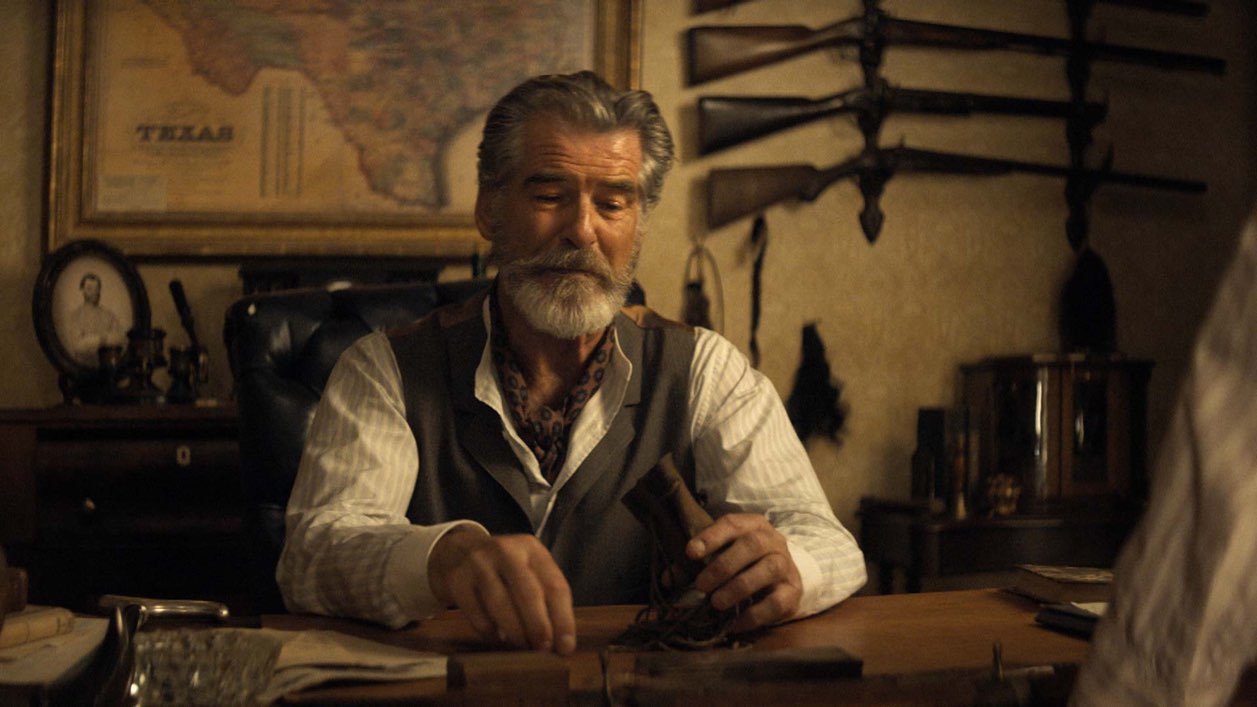 AMC announced today at the Television Critics Association Winter Press Tour that The Son will return for its final season on Saturday, April 27 at 9/8c.
Based on Philipp Meyer's New York Times best-selling novel of the same name, The Son follows the journey of Eli McCullough, the "First Son of Texas," as he stops at nothing to secure his legacy against the backdrop of the nascent oil industry of 1917.
While Eli is willing to use deceit, fraud and murder as weapons to get what he wants, such tools can't be used when a war breaks out under his own roof — one triggered by his idealistic son Pete. Meanwhile, in 1851, young Eli grows into a respected warrior and leader among the Comanches as its vast empire crumbles around him.
Season 2 will bring with it new cast members alongside the Season 1 cast that includes Pierce Brosnan (Eli McCullough), Jacob Lofland (Young Eli McCullough), Sydney Lucas (Jeannie McCullough), David Wilson Barnes (Phineas McCullough), Jess Weixler (Sally McCullough), Henry Garrett (Pete McCullough), Elizabeth Frances (Prairie Flower), and Paola Nuñez (Maria Garcia).
To stay up-to-date with the latest news, sign up for the The Son newsletter.
Read More