Blog
New Cast Members for The Son Season 2 Revealed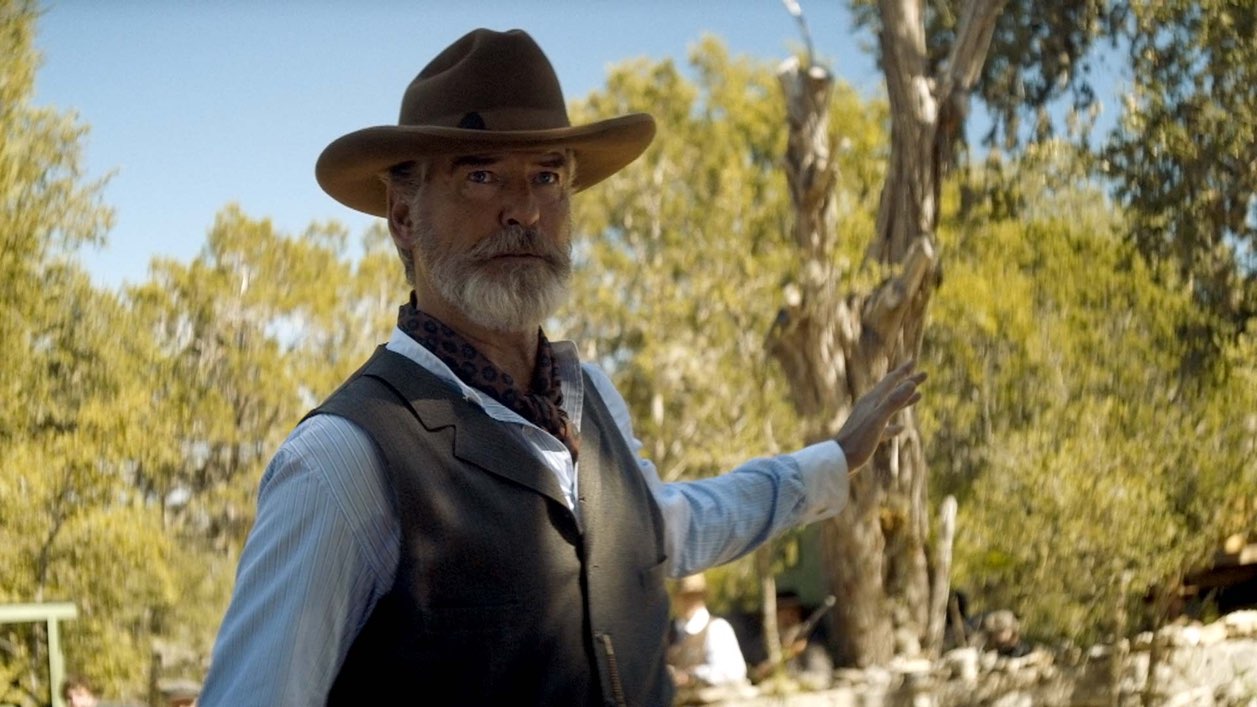 AMC's original series The Son has kicked off production of Season 2 in Austin, Texas. The new season will also bring with it some new cast members.
The series regulars, led by Pierce Brosnan (Eli McCullough), will be joined by Lady Bird star Lois Smith as well as Glenn Stanton, David Sullivan, Duke Davis Roberts, Alex Hernandez and Jeremy Bobb. All of the new cast will join as recurring guest stars this season.
Lois Smith (Lady Bird, True Blood) plays Jeanne Anne McCullough at 85 years old in 1988. One of the last survivors of the McCullough clan, she's aged into a suspicious and guarded cynic who lives alone on the family ranch while still presiding over a large, multinational oil concern.  
Jeremy Bobb (Godless, Manhunt Unabomber and The Knick) plays Buddy Monahan, an affable and gregarious former wildcatter who now works as a fixer for Standard Oil of Pennsylvania. He's a striver and a corporate climber, circa 1916, keen to prove his worth to his backers up north by cajoling ranchers into selling away their mineral rights.
Duke Davis Roberts (The Night Shift and Justified) plays Nocona, Young Eli's friend and supporter within the Comanche world. Nocona is physically imposing, but also good natured and jocular. He is curious about the white world, and has been slowly learning English from Young Eli. 
Glenn Stanton plays Fat Wolf, Toshaway's estranged biological son who is now chief of another band of Comanches known as the Yap-Eaters. The two Chiefs will be forced to confront a deep and lingering animosity.
David Sullivan plays Matthew Wentworth, a self-assured captain in the Texas National Guard who maintains a close relationship with Phineas McCullough, and acts as his confidante and booster. Sullivan most recently appeared in Flaked and will next be seen in the HBO miniseries, Sharp Objects.
Alex Hernandez plays Ulises Gonzales, an intelligent and ambitious Mexican immigrant working illegally for Jeanne Anne in 1988. His prowess working with horses provides him with the chance to spend more time with Jeanne Anne and to learn more about the storied McCullough family's history.
Based on Philipp Meyer's New York Times best-selling and Pulitzer Prize finalist novel of the same name, The Son is a multi-generational saga about the birth of America and the rise and fall of the McCullough's, a Texas ranching and oil family. Season 2 finds Eli McCullough battling his most formidable enemy yet — a powerful business interest that will threaten his brood, legacy and burgeoning empire.  In the midst of this growing storm, Eli's son, Pete, returns home and brings more strain to the complicated internal dynamic. Meanwhile, in 1851, Young Eli is now a married man and a respected warrior among the Comanches, but when tragedy strikes his already stressed band, he is forced into a leadership position.  Broadening the scope, 1988 is introduced, bringing the McCullough saga into the more immediate past.  Here, at 85 years old, Jeanne Anne McCullough is forced to come to terms with a long-buried family secret. Throughout the season each member of the family will be forced to confront the sins of their past and adapt to a rapidly changing and unwelcoming world.
Season 2 will return in 2018. To stay up-to-date with the latest news, sign up for the The Son newsletter.
Read More