Press
Gold Derby With Son Costumer; Den of Geek Lauds Pierce Brosnan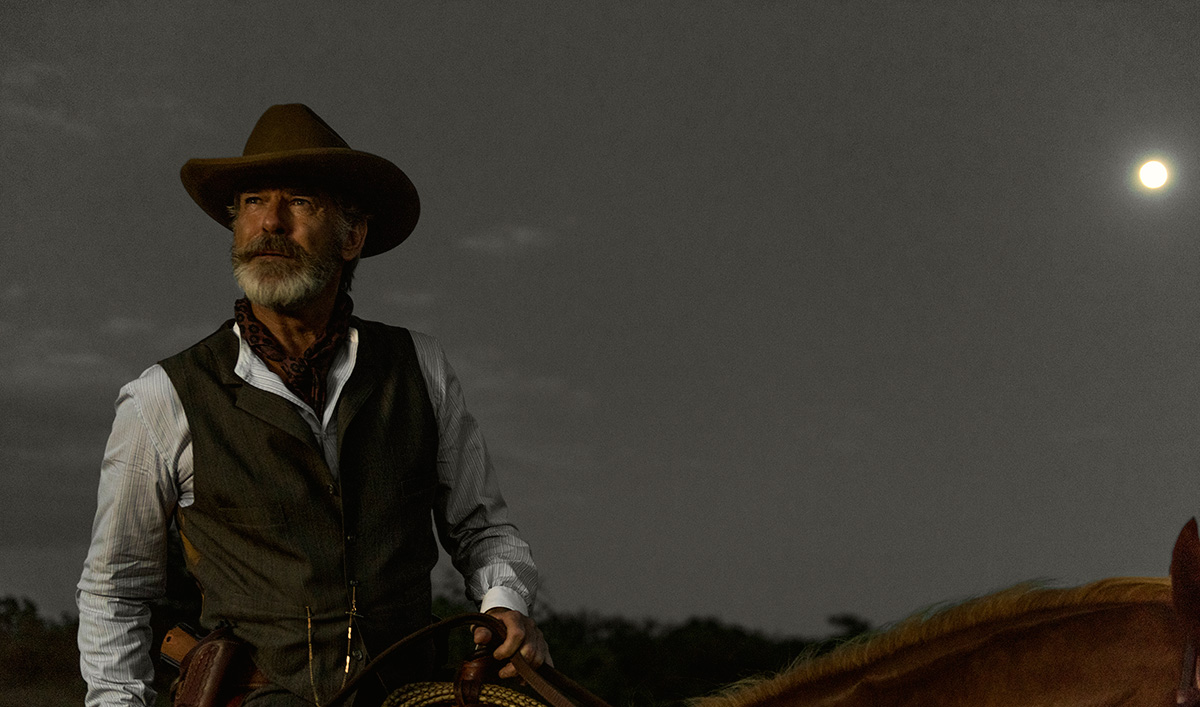 This week, Gold Derby chats with The Son's costume designer, while Den of Geek is full of praise for Pierce Brosnan's performance. Plus, CarterMatt wants more people to watch the show. Read on for more:
• Gold Derby interviews Costume Designer Catherine Adair, who says she had access to the Comanche "archives up in Oklahoma that most people don't see. I had the privilege of talking to some of the elders and listening to their stories. They are a unique people, and there are aspects to their clothing that you don't find in the other tribes."
• Den of Geek, reviewing the latest episode, praises Pierce Brosnan, who "allows the other, younger, actors to steal the gravity of a scene whether they want to underplay or be extreme, which they do with restraint. He makes the scenes he's not even in better."
• CarterMatt, wondering when Season 2 will premiere, says, "If you love the show, just keep watching it. There is so much more of this story that could be told, and you do have a really strong cast leading the way with it."
• Variety cites The Son as an example of AMC's development model where writers and showrunners work "for a set period to hammer out the vision for a prospective series."
• For recaps and reviews of Season 1, Episode 9, "The Prophecy," check out Cowboys & Indians, Observer.com and TV Fanatic.
Watch Season 1, Episode 9, "The Prophecy," and full episodes of The Son on amc.com and AMC apps for mobile, Xbox One, Apple TV, Roku, and Chromecast.
To stay up-to-date with the latest news, join the The Son Insiders Club.
Read More