Video
Cast and Creators on Eli's Decision to Sell the Ranch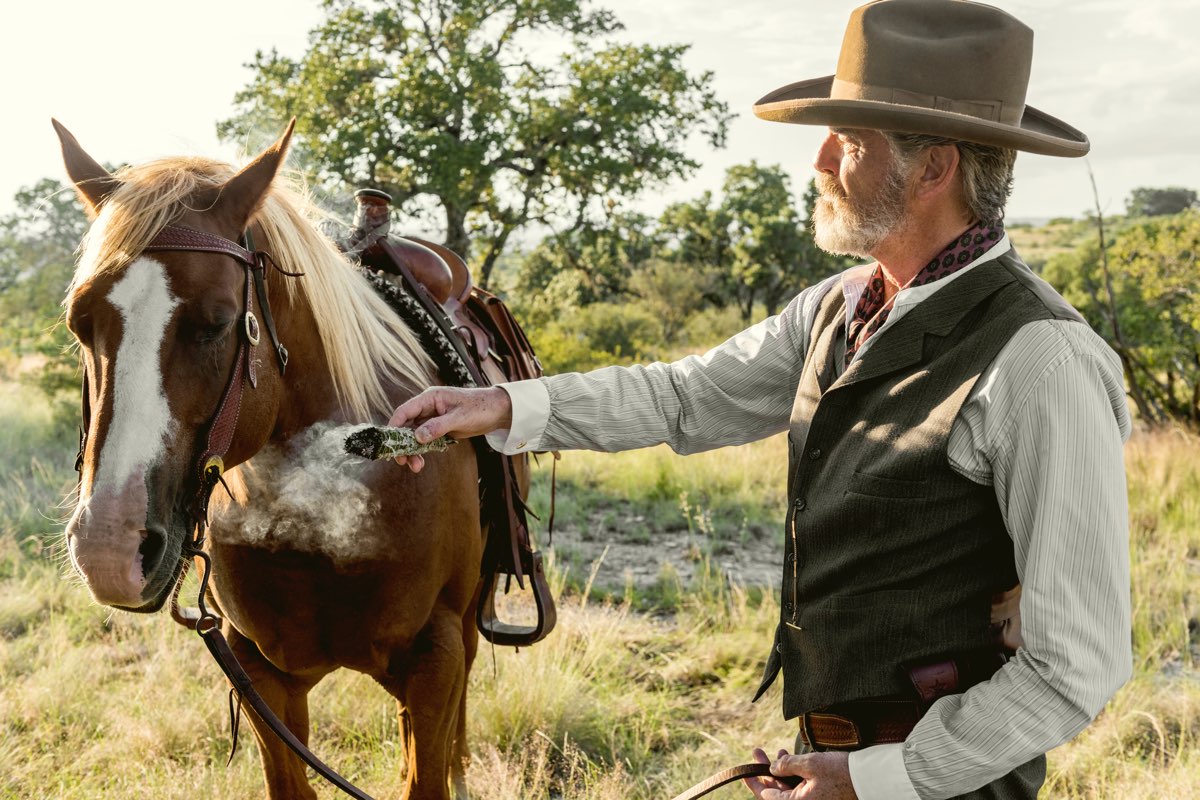 Eli was raised to take superstition very seriously.
"At heart, Eli is still a Comanche dressed up like a white guy. The apple only falls so far from the tree," explains Executive Producer and Showrunner Kevin Murphy.
When Eli gets shot, he's certain that it's a sign to call off his plans to take down the Garcías over the oil.
Go Inside Episode 9, "The Prophecy" With the Cast and Creators
However, Phineas doesn't believe that's what Eli actually wants, and "he forces his dad's hand by going through with the burning of Niles's bar," David Wilson Barnes, who plays Phineas, explains.
This is the exact betrayal that a young Eli was warned about from a settler, Maggie.
Hear the cast and creators break down the inner turmoil of Eli as he starts to see Maggie's prophecy unfold.
Watch the latest episode of The Son on amc.com and AMC apps for mobile, Amazon Fire TV, Xbox One, Apple TV, Roku and Chromecast.
The season finale airs this Saturday 9/8c. To stay up-to-date with the latest news, sign up for the The Son newsletter.
Read More