Press
Bustle 's Season 2 Speculations; TV Fanatic Pays Tribute to The Son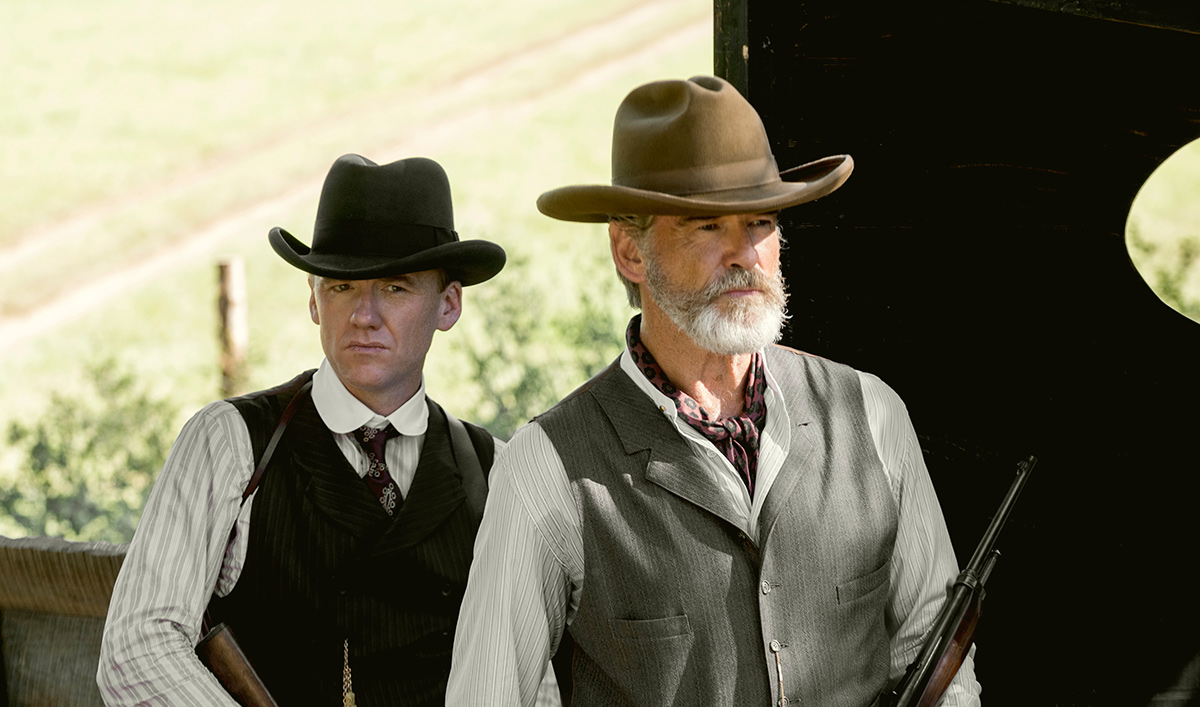 This week, Bustle has some speculations about Season 2, while TV Fanatic pays tribute to The Son. Plus, Cowboys & Indians is appreciative of Pierce Brosnan's performance. Read on for more:
• Bustle speculates, "Season 1 covered the family's brutal origins, and served as a complex portrait of how Eli McCullough became such a hateful man. Season 2 could take that foundation all the way to the 21st century without leaving the book behind."
• The Season 1 Finale wins kudos from TV Fanatic: "The Son finished off its freshman season with a finale that took us to the darkest places of Eli's soul. It was a heartbreaking end to an exceptional season."
• Cowboys & Indians says, "Thanks largely to Pierce Brosnan's artfully ambiguous performance, viewers may have a hard time entirely hating [Eli], even when he's at his most monstrous; you often get the impression that he sincerely regrets what he does, even while he's doing it, but can't or won't switch to a more conventionally moral Plan B. "
• Den of Geek reports that Season 1 "ends on a cautionary smoke signal that only the pale adopted Comanche can read. There are more white men than there are stars and they will never stop coming and they will never stop getting what they want."
• For another recap of Season 1, Episode 10, "Scalps," check out Observer.com.
Watch Season 1, Episode 10, "Scalps" and full episodes of The Son on amc.com and AMC apps for mobile, Xbox One, Apple TV, Roku, and Chromecast.
To stay up-to-date with the latest news, join the The Son Insiders Club.
Read More