Video
The Cast and Creators on Why Sally and Phineas Are So Important to Each Other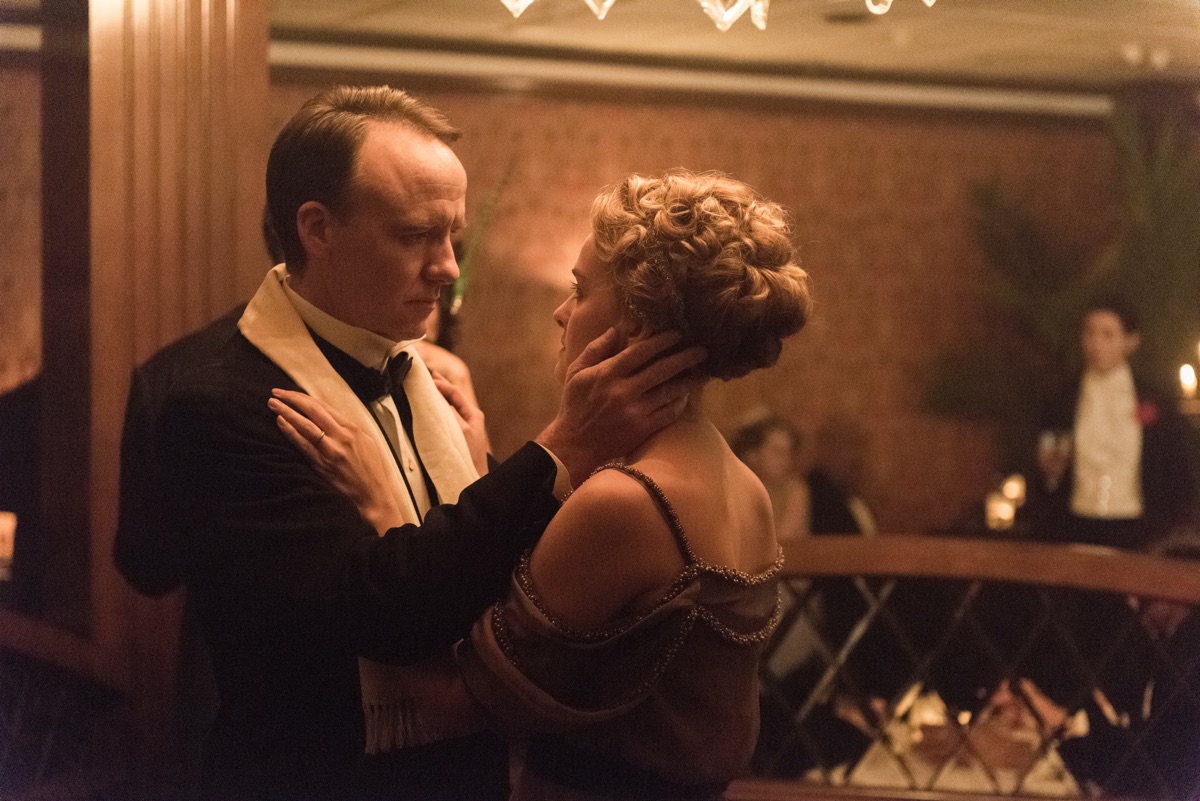 Sally's relationship with Pete is falling apart, but her brother-in-law, Phineas, is there to catch her.
With Pete back at the ranch and Sally in Austin with the kids, their physical distance reflects the state of their marriage.
Knowing this all too well, Phineas takes Sally out for a night on the town.
Go Inside Episode 7 With the Cast and Creators
"Sally is aware that Phineas is a homosexual and the fact that she still accepts him is the real forging element of their relationship," David Wilson Barnes, who plays Phineas, says. "He takes her to the Eleven O'Clock Club, which is a club built for the gay community."
Sally and Phineas dance, drink champagne and mingle.
"[Sally] is, in a way, as ready as she could ever be to let Pete go," Jess Weixler, who plays Sally, reveals.
Back in 1850, young Eli and Prairie Flower's relationship is taking the opposite turn: It's blooming… and the rest of the tribe is taking notice.
"Charges realizes that the girl that he's chosen as his future bride, Prairie Flower, is choosing to visit Eli's tent and not Charges' tent," notes Showrunner and Executive Producer Kevin Murphy.
Click here to hear the cast and creators decipher the good — and bad — of these relationships during some of America's most tumultuous times.
Watch the latest episode now on amc.com and AMC apps for mobile, XBox One, Apple TV, Roku and Chromecast.
To stay up-to-date with the latest news, sign up for the The Son newsletter.
Read More