Press
Showrunner Kevin Murphy Talks to TheWrap; Zahn McClarnon Chats With Omaha World-Herald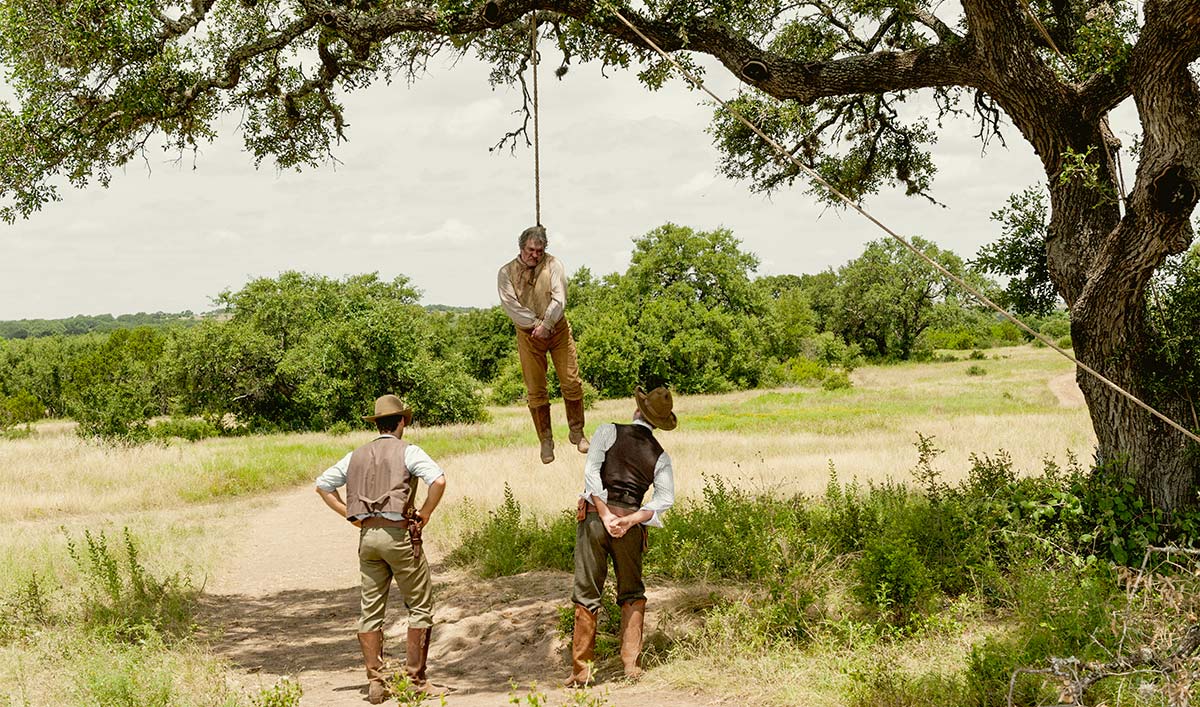 This week, TheWrap interviews showrunner Kevin Murphy about the Comanche, while Zahn McClarnon talks with his hometown paper, the Omaha World-Herald. Plus, Bustle looks into the history behind The Son. Read on for more:
• Showrunner Kevin Murphy tells TheWrap that viewers will understand the Comanche more over the course of the season, saying that "you sort of realize, oh, it's not that the Comanche were so awful, it's that the world of the Texas North Plains is so horrifyingly brutal that this is the only way to survive, by being this tough and this draconian."
• Zahn McClarnon (Toshaway), speaking with the Omaha World-Herald, explains, "I've been in quite a few Westerns and period pieces, but here I get to play a more patriarchal kind of character than I've ever done before. Obviously I'm getting older, and I'm able to play those characters."
• Researching The Son's history, Bustle says that "while [Philipp] Meyer's book isn't necessarily based on one real-life historical figure, that doesn't mean it doesn't draw from true events for its inspiration."
• Henry Garrett (Pete McCullough) tells BT.com that the show portrays "a part of American history that might be an uncomfortable conversation for some people, but The Son doesn't shy away from that. We show what really happened. There are no good guys and bad guys, it's just people fighting for survival and there's conflict."
• "I think that people will see the humanity that I'm able to bring to the role of Toshaway. Philipp Meyer wrote the book, and the writing steers away from those stereotypes, and it's not the stereotypical kind of native story, and I don't play the stereotypical Native guy," Zahn McClarnon tells Assignment X.
• Screener's review says "the story's heart is Eli McCullough, and we can't wait to see all his complex layers exposed."
• Bustle notes that The Son the TV show vs. The Son the book aren't that different because Philipp Meyer "is taking an incredibly active role in adapting his work to the screen."
• Looking ahead, Bustle comments that "if The Son continues to follow the book it's based on, written by Philipp Meyer, there should be plenty of material to adapt into more seasons."
• For recaps and reviews of Episode 1,"First Son of Texas," and Episode 2, "The Plum Tree," check out CarterMatt, Cowboys and Indians, Den of Geek (Episode 1 and Episode 2) and TV Fanatic (Episode 1 and Episode 2).
Watch the Series Premiere, Episode 1, "First Son of Texas," and Episode 2, "The Plum Tree," (no login required) on Chromecast, Xbox One, Apple TV, Roku, AMC mobile apps and amc.com.
To stay up-to-date with the latest news, join the The Son Insiders Club.
Read More