Video
Inside the Moment Eli Realizes the Comanche Are His People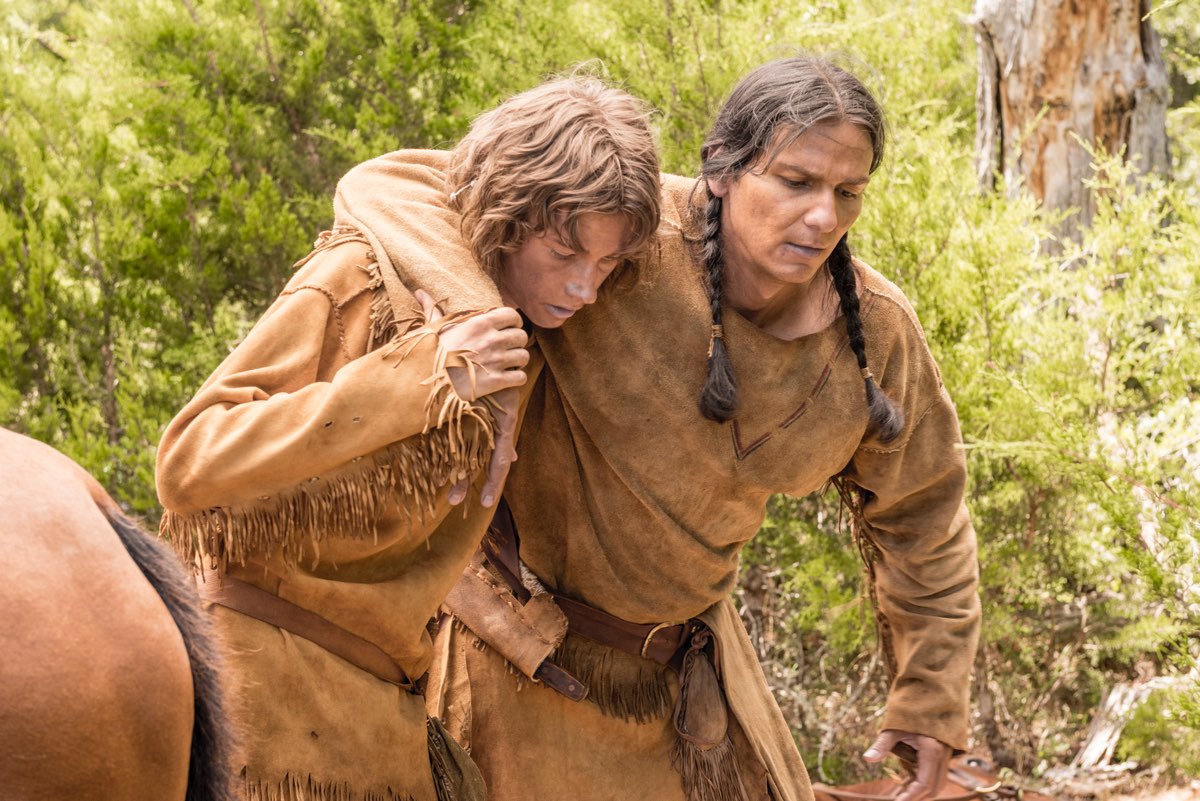 While out hunting for food with the Comanche, young Eli is faced with the decision of his life.
"When Eli first sees the Rangers, he sees the first white people he's seen in a year," explains Philipp Meyer, the Executive Producer, Co-Creator and author of The Son.
With the choice to run and possibly be saved, or stay with the Comanche and fight, young Eli stays with his people.
"He's no longer a white kid," says Jacob Lofland, who plays young Eli.
Go Inside Episode 4 With the Cast and Creators
Young Eli immediately launches into protecting himself and his group. When Escute is shot, he quiets him and stays by his side until he can rescue him from the attack.
"Eli showed what kind of strength it took to sacrifice himself," explains Zahn McClarnon, who plays Toshaway, the Comanche war chief.
Flash-forward to 1915 and the McCulloughs are dealing with an ambush of their own — except they're the ones planning it.
Pete's straddling the world his father taught him and the world he wants for his family.
"Sally feels bad for Pete, for the position the Eli has put him in," explains Jess Weixler, who plays Pete's wife, Sally McCullough.
When Pete chooses his father by leaving with the posse to fight the Sediciosos, he has no idea that he's making the same choice for his eldest son, Charles.
"He watches his son Charles falling into the orbit of Niles Gilbert of the Law and Order League. This is terrible for Pete. This horrible, racist monster of a man is getting under his son's skin," explains Executive Producer and Showrunner Kevin Murphy.
Click here to watch the full video with the cast and creators as they break down the critical decisions of young Eli and his future son, Pete McCullough.
Watch the all-new episode now on amc.com and AMC apps for mobile, XBox One, Apple TV, Roku and Chromecast.
New episodes of The Son air Saturdays 9/8c. To stay up-to-date with the latest news, sign up for the The Son newsletter.
Read More