Video
How Eli's Despair in Austin Led Him to an Old Flame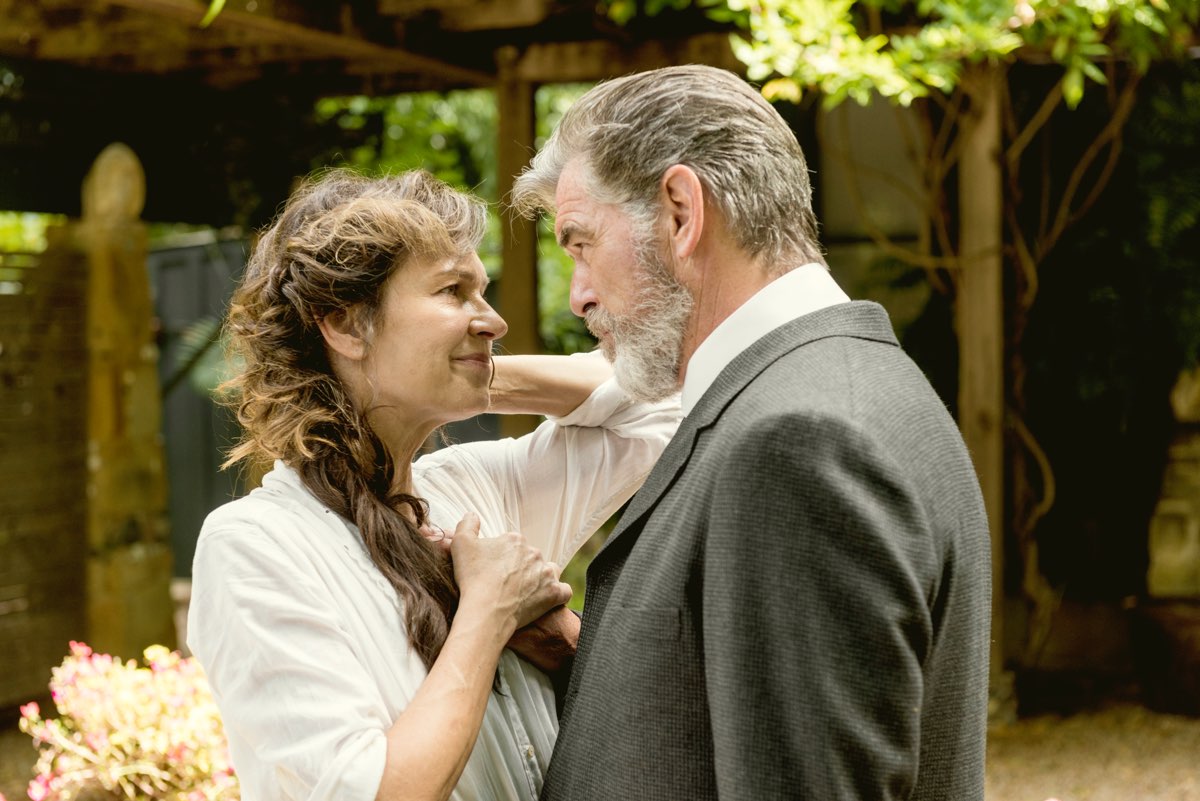 The "First Son of Texas" has earned quite the reputation through the years.
In a new behind-the-scenes video, the cast and creators of The Son reflect on why Eli McCullough is starting to question his time in life after a failed investors' meeting.
Go Inside Episode 3 With the Cast and Creators
In Episode 3, Eli and Phineas drive ten hours to Austin to meet with a banker in the hopes that they'll receive funding to kick-start their oil business.
Shortly into their lunch, they learn the banker has no intention of giving them money. The man simply wanted to meet the infamous Eli McCullough.
"Eli is the 1915 version of a rockstar. He's royalty," explains Executive Producer and Showrunner Kevin Murphy in the exclusive behind-the-scenes video.
Disheartened by the failed meeting, Eli pays a visit to an old, mysterious love, Ingrid.
"They're modern people living in this mangled, cruel world," Pierce Brosnan says.
Click here to watch the full video with the cast and creators as they break down what Eli does — and doesn't — find in Austin.
Watch the latest episode now on amc.com and AMC apps for mobile, XBox One, Apple TV, Roku and Chromecast.
New episodes of The Son air Saturdays 9/8c. To stay up-to-date with the latest news, sign up for The Son newsletter.
Read More