Video
The Son Cast and Creators on the Brutal Life in Turn-of-the-Century Texas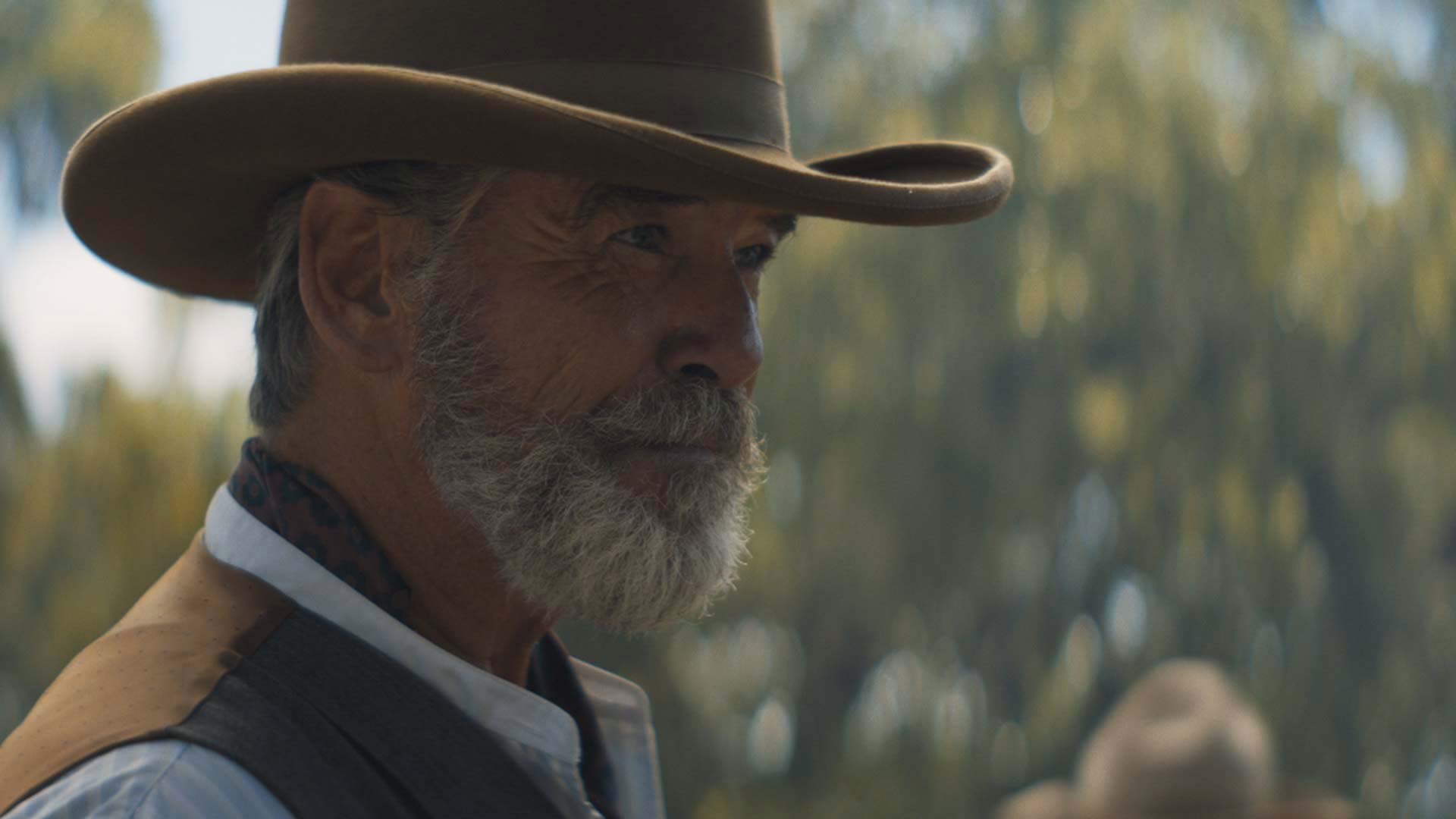 Don't mess with Texas. Or the McCulloughs.
In a new behind-the-scenes video, the cast and creators introduce The Son, AMC's latest saga based on Phillip Meyer's acclaimed novel of the same name. The series tells the story of some of America's most violent times through the lens of one family in South Texas: the McCulloughs.
At the heart of the story is Eli McCullough (played by Pierce Brosnan) in two distinct time periods: First, in 1849, when three-quarters of Texas was owned by the Comanche tribe, and then in 1915 as the Wild West is drawing to a close.
"Eli saw the savage brutality of the demise of his mother and his sister at the hands of the Comanche. Then, he was brought up by the Comanche, and then he becomes a Comanche. So, there's a duality to the man," Pierce Brosnan explains of his character.
Fast forward to 1915 and Eli is leading his own war against the Mexican-Americans in a frantic effort to keep hold of the fortune he's built. Every fight is slowly chipping away at the security of his own family dynasty, which he obtained first through cattle, then through oil.
"There's always deep remorse and deep grieving about who you were, and who you've become," says Brosnan.
Will Eli regret the man he's become? Don't miss the two-hour premiere Saturday, April 8 at 9/8c as Eli's journey begins.
To stay up-to-date on all the latest news, sign up for The Son newsletter.
Read More