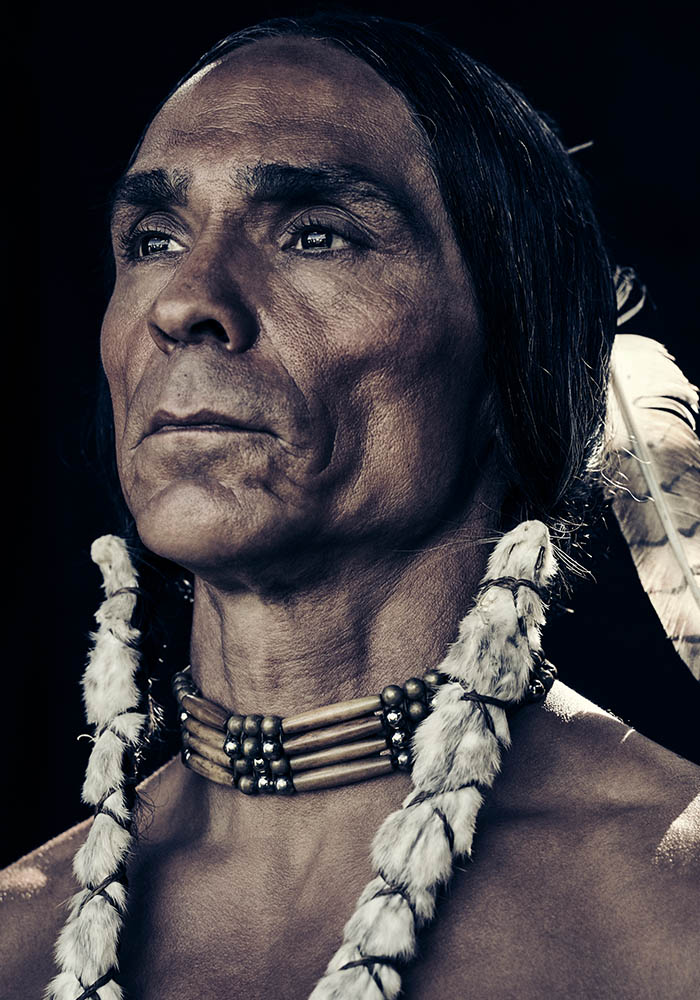 Toshaway is a Comanche war chief and the leader of the band who captures Young Eli. This is a perilous time for Toshaway, as a dwindling buffalo population and the encroachment of white settlers threatens his people. He must contend with a younger brave challenging his authority, as well as his tribe's impending demise. He sees Eli's potential to be a great warrior; and helps him become fully assimilated as a Comanche. Through this process, Toshaway comes to view Eli as a son.

Award winning film and television actor Zahn McClarnon earned First Americans in the Arts (FAITA) and Western Heritage awards for his performance in the Steven Spielberg-produced TV miniseries Into the West.  McClarnon appeared as "Ohanzee Dent" in the second installment of the critically-acclaimed and award-winning FX limited series Fargo and also returned as "Officer Mathias" for another season of the Netflix series Longmire.

Additionally, he has appeared in other television series including FOX's Saving Grace, FX's The Shield, CBS' Medium and on Sarah Michelle Gellar's CW series, Ringer.  His feature film credits include Skins (2002), Searchers 2.0 (2007), Not Forgotten (2009) and Bloodlines (2011).  McClarnon can also be seen in Yellow Rock. In 2014, at the Red Nation Film Festival, he won Outstanding Actor in a Supporting role for his performance in Strike One.