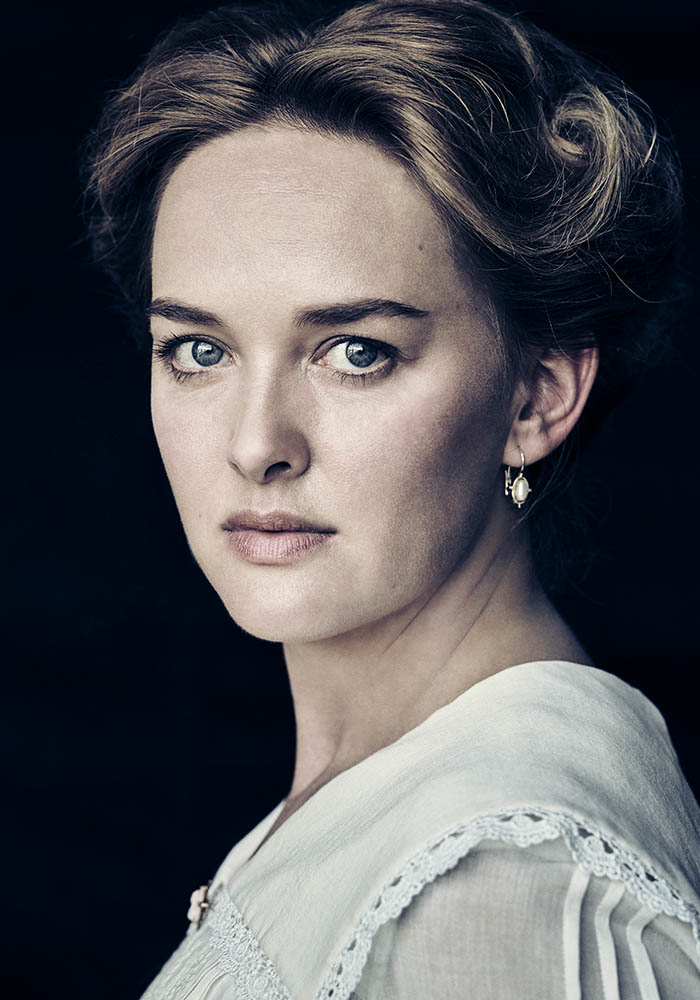 Sally gave up a life of comfort in Dallas when she fell in love with Pete McCullough. She imagined that their isolated life on the dusty, South Texas ranch would be temporary. Although she has come to accept that this is her home, she still fantasizes about the other lives she could be living in other places. Resolute, resourceful and strong, Sally is someone you want with you in a crisis. But as the violence in the region escalates and closes in around her, Sally becomes determined to do whatever it takes to protect her family.

Jess Weixler is rapidly emerging as one of Hollywood's most engaging and sought after talents, who was most recently seen in Sister Cities on Lifetime opposite Troian Bellisario and Michelle Trachtenberg.

In Spring of 2016, Jess played opposite Jesse Williams and Kellan Lutz in Money and also starred alongside James McAvoy, Jessica Chastain and Viola Davis in The Disappearance of Eleanor Rigby: Her & Him. Other film credits include The Face of Love with Robin Williams, Free Samples, Lumpy, Somebody Up There Likes Me, and was also featured in Alexander the Last, Peter and Vandy, and The Big Bad Swim.

Weixler recently took on the role of co-writer and co-director and actor with collaborator, Jennifer Prediger, on the feature film Apartment Troubles, a story of two codependent best friends living in the East Village and follows their decision to take a spontaneous trip to Los Angeles, where their relationship is tested.  On television, Weixler appeared in a recurring role on the CBS drama series The Good Wife and starred opposite Jason Ritter in Jason Katims' NBC pilot Country.

In 2007, for her work in the provocative feature Teeth, Weixler was awarded the Special Jury Prize for Acting at Sundance Film Festival, as well as the Rising Star Award at the Hampton's International Film Festival.  At Julliard, Weixler created an impressive list of classical and contemporary roles including starring in Studio Dante's production of Safe and the Rattlestick Playwrights Theatre production of Stay.