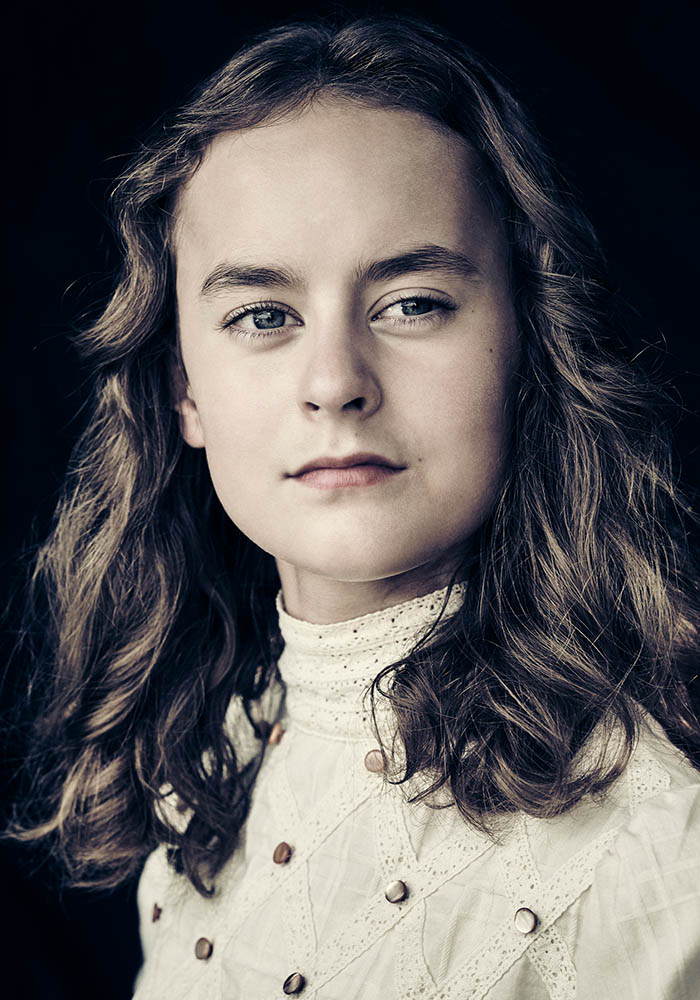 Although Eli may be the star of this series, Jeannie McCullough is the lead. Over many seasons, the show will dramatize her evolution from an eleven-year old tomboy, mentored by her beloved grandfather, to the ruthless CEO of an oil empire. Observant, intuitive and wise beyond her years, nothing gets by Jeannie. She is painfully aware of her father's (Pete) descent into depression, the schism in her parents' marriage and the perilous and bloody things Eli may have to do to protect the family. She proudly accepts her status as Eli's favorite, cherishes their bond and intends to live up to the future he envisions for her.

Tony-nominated actress and winner of a 2015 Theatre World Award, Sydney Lucas is an entertainer in every sense of the word, having already conquered theater, film and television at just 12 years old! In 2013, Sydney made her off-Broadway debut in FUN HOME which premiered at The Public Theater. There she showcased her singing and acting talents portraying Small Alison, a tough but caring, spunky and opinionated little girl who was stifled by her father's ideas of femininity while searching for her identity. For her work in the musical (that was then extended four times), Sydney won an Obie Award (youngest in history), and was nominated for a Lucille Lortel Award, an Outer Critic's Circle Award, a Drama Desk Award, and a Drama League Award.

TV credits include: Law & Order: SVU, Royal Pains, FX pilot How & Why, Late Show with David Letterman, Sesame Street and a Saturday Night Live digital short entitled The Stand Off (opposite Jeremy Renner).

Sydney's film credits include: She's Funny That Way, festival favorite film short Fool's Day, which was directed by Cody Blue Snider, as well as the young version of Kristen Wiig's character in both Girl Most Likely and The Skeleton Twins. Shortly after her stage run, she completed filming the indie Dude directed by Olivia Milch.

In early 2016, Sydney brought to life the role of Mary Lennox in the concert production of The Secret Garden, directed by Stafford Arima, alongside an all-star cast at David Geffen Hall, Lincoln Center.