Watch All 17 Episodes of the 1960s Prisoner Online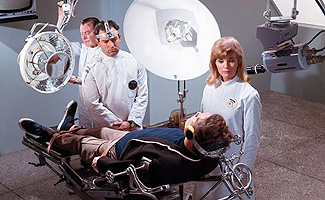 You only have to peek at our Prisoner Timeline to get an idea of how Patrick McGoohan's 1960s series served a source of inspiration for pop culture and several recent TV series (including, obviously, AMC's The Prisoner). Wanna check it out yourself? You can watch all seventeen episodes of the 1960s series on AMCtv.com. Visit our 1967 The Prisoner site to access videos, production photos, trivia questions and more.
Click here to visit the 1967 The Prisoner Site.

Read More