Uncategorized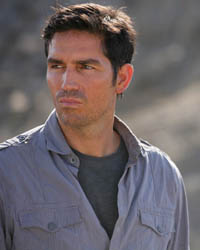 The star of such movies as The Passion of the Christ and The Count of Monte Cristo talks about working with Ian McKellen and wonders if The Prisoner has made him a more suspicious person in AMCtv.com's exclusive interview.
Q: You intentionally didn't watch the original Prisoner when you got the role. Now that it's over have you gone back and seen it?
A: I haven't. In the beginning I actually hadn't heard of it, but it didn't take long for me to learn how many people were huge fans of the original. It can be very hard to approach the character freshly if you've just seen someone else's performance in the same role. I guess I'm kind of one of the guys that stays in the moment.
Q: One of the big draws to the miniseries for you was Ian McKellen's casting. Did he live up to your expectations?
A: What actor wouldn't see it as a dream to work with Ian? He exceeded anything that I could have expected: He's playful, inventive and so immediate as an actor. He's one of those gifted performers who makes everyone around him better. I'd work with him again anytime — we both would like to do a play together, actually. We talked about doing one, but we'll see.
Q: Let's talk about Six. Do you relate to any aspects of his personality?
A: I can really relate to Six's frustration. He gets frustrated trying to find a way out, to get the Villagers to recognize that things might not be the way they seem, to deal with memories of the past. Nowadays I'm most often frustrated with myself — you see I have two young kids that I try to keep ahead of, which really isn't easy. It's very hard and I have to think before I act so I don't do things that will frustrate the hell out of my wife.
Q: You've been in several other science fiction movies — Frequency, Outlander. How does The Prisoner compare?
A: Nothing comes close. Frequency was a very good film, as this is very good. I always caution myself, like "Oh, it's one of those allegorical films." But The Prisoner is highly fun, highly entertaining, highly sexual — I mean it plays on all of your emotions. I'm a big History Channel buff — I study military history and the instability of Germany before the First World War. What's great about these kinds of projects is you see that they're kind of a cautionary tale. So when I go and make it, I go, "Gee, yes, it's fictional. But is it?" It kind of reminds me of George Orwell's 1984 on steroids. Now there's a quote.
Q: You also played a prisoner in The Count of Monte Cristo. Which prison do you prefer?
A: That's a good question. In Count I was with was with Richard Harris in a cave, which was a lot of fun, but the Count spent a lot of time there. In The Prisoner, The Village presents a vast range of problems to try to solve and escape, and is full of people who may be in the same predicament — not to mention an incredibly charismatic warden in Sir Ian. The Prisoner also had toilets and showers, so…
Q: Six seems suspicious of everyone. Has playing him made you more suspicious in your day-to-day life?
A: Hmm… Why the hell did you ask that question?
Q: [Laughs] No reason…
A: Don't ask it again.

Read More