Behind the Scenes
Q&A – Moonyeenn Lee (Casting Director, South Africa)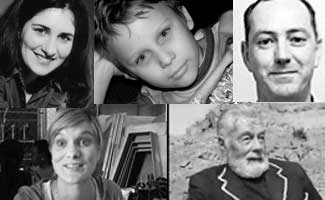 Moonyeenn Lee discusses South African actors and her casting process for The Prisoner.
Q: Are there any well-known South African actors in The Prisoner who will be new to US audiences?
A: Yes. To name a few, there's John Whiteley (93), James Cuningham (70), and Leila Henriques (Winking Woman). Jessica Haines (554) is also known here. She was recently cast in the movie Disgrace with John Malkovich, and I think American audiences will continue to see more of her.
Q: Did you discover any new talent casting for The Prisoner?
A: No. We cast actors we already knew because the characters are very complex and the script is very technical and stylized. You can't just cast people who have never been in front of a camera before for a script like this. Even children, like Garion Dowds (66-16) and Savannah Charon Esau (832) have previous acting experience.
Q: Do you think South Africa has a unique acting style?
A: This depends on the script and the director. I've worked on several movies including Tsotsi, Blood Diamond, and Hotel Rwanda — and each director has had their own vision of what they wanted [from an actor]. Most of them have said that SA actors are extraordinarily talented. The problem is that if the movie is set in South Africa, [South African actors] are fine. If it's not set in South Africa, you have a problem with accents.
Q: How so?
A: There are not a lot of South African actors who can perform an American accent that would be acceptable to an American audience. For The Prisoner, we needed SA actors who would be able to perform either a passable American or English accent and this narrowed our search.
Q: Other than being able to perform a specific accent, how else do you know if an actor is right for a part?
A: I'm based in Johannesburg and we don't have a large [movie] industry, so I've come to know all the actors' strengths and weaknesses. When I read a script, I know which actor can make the part work.
Read More