Uncategorized
The Prisoner Production's Greatest Hits, Vol. I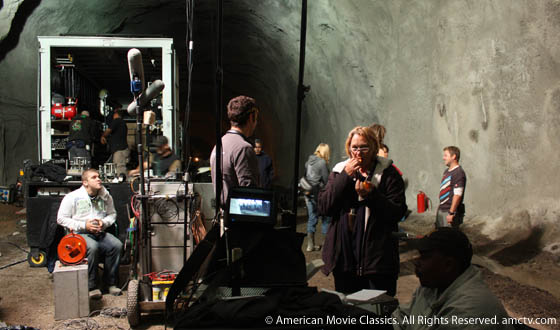 Kerrin Kokot, AMCtv.com's multimedia producer, discusses some of her favorite photos from the production of AMC's The Prisoner.
Production of The Prisoner might be over, but the work has just begun for yours truly. You see, when you've got a truckload of behind-the-scenes pictures, sifting through them can become a production in and of itself. The only thing you can do is lock the doors, order truck-loads of coffee and enter a nostalgic haze. But my prison is your reward, because after a week of reminiscing I've collected a few of my favorites to show you.
The photo above shows the Huguenot tunnel I described a few weeks ago, in which Jim Caviezel and Ruth Wilson find themselves being pursued by men with dogs. I love this shot because it seems so ordinary — as if a bunch of crew members are snacking peacefully inside a big set. But the real story is terrifying. The people in this shot are standing deep inside the Worcester mountains. On that day the weather outside was stifling, but inside the damp cave people shivered in their fleece jackets. It's amazing what lengths filmmakers will go to for a good picture.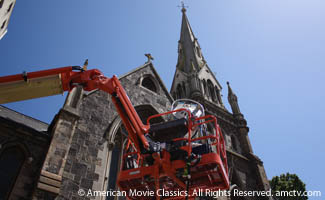 The second photo brings us back into Cape Town where the second half of production took place. Here you can see the kinds of locations picked for the interior scenes. This is one of the oldest churches in Cape Town. You can't see inside the church in this photo, but you can get an idea of the architecture of the cathedral, which was the set for one of my favorite scenes. I don't want to give too much away, but all the clues lead here…
More highlights to follow next week.
Read More