Uncategorized
Production Diary Week 14 – Creepy Prosthetics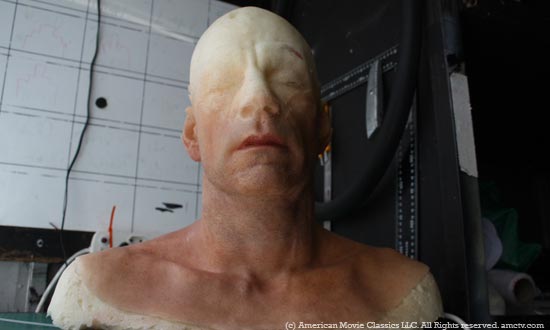 Kerrin Kokot, AMCtv.com's new multimedia producer, discusses the fourteenth week of shooting.
Two hospitals, one bookstore and tons of rain.
This week we bounced from hospital to hospital, shooting amid medical and science-fiction paraphernalia. The Props Department showed off some of its creepier prosthetics –some of which sprouted disturbingly real-looking face stubble and spurted fake blood on command.
The bookstore we shot in on Thursday reminds me of those old, dusty,
magical bookstores from childhood fantasy flicks. The place was packed
with The Village tourist items: mugs, T-shirts and maps branded with
The Village emblem. Watch out for those details when you watch the
miniseries.
Cape Town has been uncharacteristically rainy for this time
of year, and the wind has been howling viciously every day. Luckily
most of the locations have been indoors, though this weekend we're
heading outdoors to a natural hot springs spa an hour's drive inland.
More to follow next week!
Read More