Uncategorized
Production Diary Week 4 – On Holiday Road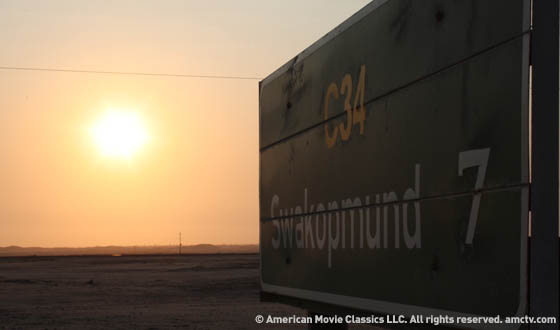 The fourth week of production found us with a brief production break. The cast and crew split off to occupy themselves in various ways — some people stayed around town, others went into Cape Town, South Africa, and as for yours truly, I spent two and a half days exploring the Namibian countryside.
I guess the inspiration for the exploration was pretty simple — I wanted to see something I hadn't seen before. When you look at a map and you see various lines indicating roads and rivers, you don't learn very much. But after driving over 1,000 kilometers through the Namibian countryside, let me tell you it's pretty bleak and barren out there. There are interesting sights to be seen, of course, like a collection of bald granite rocks called Spitzkoppe between Swakop and Usakos, and the intricate carvings (not to mention the elephants) at Twyfelfontein. In between there is a whole lot of nothing, but every now and then it's amazing.
Tune in next week for more news from the set.
Be seeing you.

Read More