Behind the Scenes
Ian McKellen's Blog – Delays, Directors, Nights in Namibia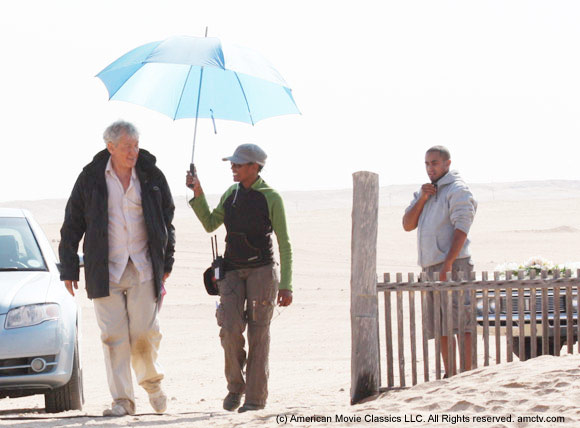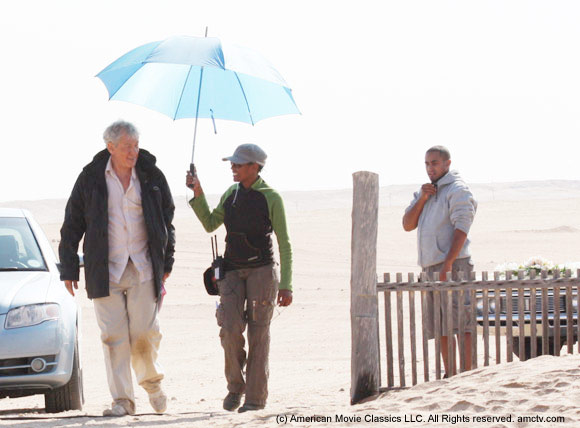 Ian McKellen will play "Two" in AMC's forthcoming mini-series,The Prisoner. His diary entries from the set during filming and production will appear periodically in The Prisoner blog.
Film schedules often shift but always in one direction: They get delayed. Why, is another matter and not one usually divulged to the actors when they are informed, just before they are ready to leave home, that they can stay at home for a few extra days. Two weeks ago my bags were packed, I'd said most of my goodbyes, was ready to turn off the water heater and double-lock the windows, when a brisk phone call from my agent said: "Hold on, there's been a delay. You are not needed in Namibia yet awhile. Nothing to worry about." So I didn't, until the next day there was another call to say there was a problem, unspecified.
Then, the following day, the bombshell. The director of The Prisoner, the estimable and universally-liked Jon Jones, who had cast me and visited me at home to express his excitement about the project he had worked on for 18 months; who had introduced me to the AMC producers over dinner in a Soho restaurant in London; who had led me through my scenes during those rehearsals I've already blogged about: Jon Jones was now off the job. Indeed, as I crossed Africa north to south en route for Cape Town where I would rest up for three nights before going on to film in Namibia, he was flying home in the opposite direction, with only he knows what feelings of relief or regret in his heart.