The Prisoner – Fact, Fiction and AMCtv.com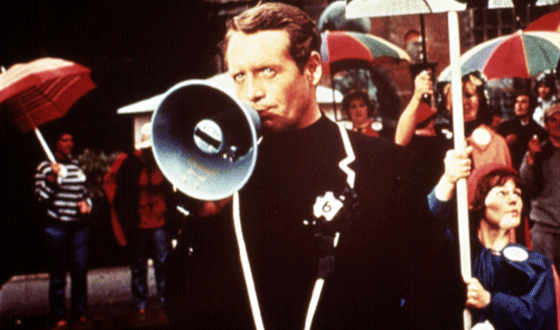 Like any great series, The Prisoner has passionate fans. (We won't call them obsessed.) Meanwhile, the Internet has squadrons of bloggers, journalists and truth seekers, not to mention entire web sites devoted to the original series. Combine these phenomena with a reinterpretation and new production, and you're bound to get rumors, plus the usual conjecture, speculation, supposition and assumption. Of course, we support fans (and bloggers, journalists and truth seekers) in their information gathering, rumor-passing, fact-checking, source finding, conjecturing, speculating and supposing. (A series should be so lucky to have such fans and devotional blogs.)
Still, fact can sometimes be difficult to tease out from less-than-fact. That's where this blog comes in. Consider it a place where you can get reliable information about the upcoming production.
We'll work to get info out as quickly and as accurately as we are able. Among other things, we'll have official AMC press releases, news straight from the production and info about cast and crew, as well as broadcast and other updates. Who knows — we may even have some special surprise guests and announcements. Posting may be intermittent to start but will pick up speed as we go along.
For those less familiar with the original series, we'll also have information and thoughts about that too.
So welcome to The Prisoner blog.
Let us know in the comments what you might like to see on AMCtv.com related to the series or enter the Talk forum to discuss a show-related topic on your own.
Read More