Games, Polls & Quizzes
Poll – Who Should've Won in The Pitch Season 2 Finale?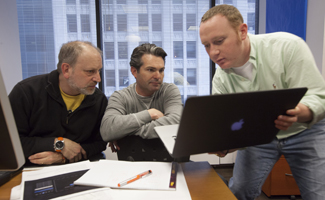 In the Season 2 finale of The Pitch, client The Fuller Brush Company has to choose between Central Coast ("Live Fuller" sketch-based video) and The Monogram Group ("Live Fuller" with an updated Fuller Brush Man, Fuller B. Rushman). Did they make the right choice? Now it's your turn to decide: Which presentation did you prefer?
[poll id=4067]
Read More