Unscripted
The Pitch Q&A – Ahmad Islam (CommonGround)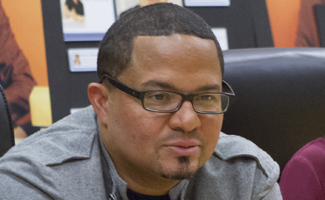 In Season 2, Episode 5 of The Pitch, Little Caesars Pizza chose CommonGround as the winning agency. Co-Founder Ahmad Islam talks about how CommonGround's diversity helped them win the Little Caesars account as well as his agency's future plans.
Q: Why did you decide to compete on The Pitch?
A: I thought it was an opportunity for us an an agency, owned by people of color, to really make a statement for the quality of work that agencies of our ilk can bring to the table. Not just in the multicultural space, but in general.
Q: How did you get into advertising?
A: I actually worked at Nike coming out of graduate school, and after six years on the client side I decided to try something different. Honestly, I was looking for more client-side opportunities, but stumbled across an opportunity in the agency world. After going through a series of interviews, I realized that it was something I was really interested in. Then, after taking my first job, I realized it was something I was really good at. Two years into the industry, I realized it was something I wanted to make my career.
Q: What made you decide to go out on your own and start your own agency?
A: I've always been entrepreneurial. Even when I had jobs, I always had a side thing going on. Ultimately, as I got deeper and deeper into the agency business, I became inspired to create a different model based on the changing needs of the marketplace. So it was a combination of my entrepreneurial experience, the opportunity that the market presented, and meeting my business partner. All of those things coming together at the same time told me to jump. Now, we'll be celebrating 10 years in December.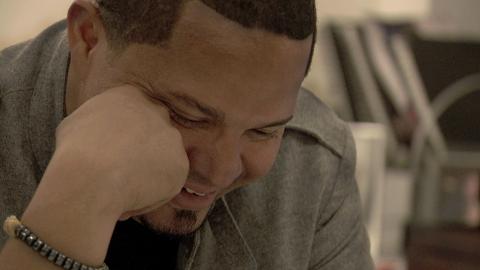 VIDEO: Ahmad Calls His Family With Some News
Q: You describe CommonGround as one of the country's most diverse agencies. How did that diversity play a part in landing the Little Caesars campaign?
A: I think our diversity provides our clients a very unique lens to the world. That lens allows us to bring a perspective and an expertise that most agencies simply can't match. It's not just diversity of ethnicities, it's diversity of backgrounds, diversity of experience. I think that really allows us to bring a different perspective to the marketplace.
Q: Your family lives in Houston, while you're based in Chicago. Do you ever think about opening a branch in Texas?
A: It's absolutely something that we're thinking about. Since doing the show, we've actually opened an office in New York, and we're exploring L.A. and Houston right now. I have a small office in Houston that I work out of when I'm there, and as we move into 2014, we are looking to grow and expand our business there. With my being down there, and having the relationships I have there, and Houston being the fourth largest city in the country, it just makes sense to take advantage of that.
Q: Were you nervous at all about having a camera crew follow you around?
A: Surprisingly not. I think I told myself early in the process, "Just don't do anything that would embarrass yourself or your grandmother on TV." So using that filter, I was OK.
Q: Was your family nervous at all?
A: I think my wife was a little nervous. But my daughter is a blooming rock star, so she was excited about it. And my son was just himself — he just went about his day being himself.
Q: Has winning The Pitch had any affect on the way your team works now?
A: We were in the middle of a hot streak while we were doing The Pitch and working on Little Caesars. We actually won another account about two days before we won Little Caesars, and we've since won another telecom business. The Pitch process really just kind of reinforced things for my partner and I, and our team. It validated our model and what we do.
Q: If you could give advice to a future agency contestant on The Pitch, what would it be?
A: First, do it! It is a great experience. It teaches a lot about yourself as an agency. While going through the process, just don't overthink it — be yourself. Do whatever it is that you normally do when you're competing for and winning business. And have some fun! That's what we did — we just had a lot of fun.
Click here to read about why Little Caesars Pizza chose CommonGround
Read More