Games, Polls & Quizzes
Poll – Who Should've Won in The Pitch Season 2, Episode 6?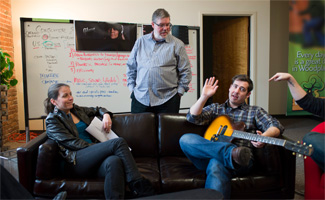 In Season 2, Episode 6 of The Pitch, client Gibson Brands has to choose between Powell Creative ("Play Life Through Gibson") and DBD ("Gibson Sound. Hear It."). Did they make the right choice? Now it's your turn to decide: Which presentation did you prefer?
[poll id=4065]
Read More