Unscripted
The Pitch Q&A – Chevon Hicks (Heavenspot)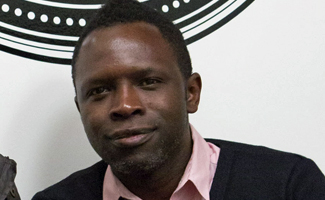 In Season 2, Episode 3 of The Pitch, SquareTrade chose Heavenspot as the winning agency. Heavenspot President Chevon Hicks talks about being the office "mom" and whether or not he'd like his son to follow him into the ad business.
Q: What made you decide to open your own agency 15 years ago?
A: I started interning at ad agencies when I was 15 years old. I've spent over half my life in advertising, but I didn't consciously set out to start my own agency. I was a freelancer who got a lot of work. I needed to hire a few people to help me complete these jobs. The more people I hired, the bigger it became, and I knew that it would need to be in an agency structure. It just kind of happened organically, from me personally attracting a lot of projects.
Q: Heavenspot is an interesting name. Where did it come from?
A: "Heavenspot" comes from graffiti culture. It's a word used to describe a tag or piece that's on something that is really high in the sky, like a freeway overpass or a roadside billboard or a tall building. It's called a "heavenspot," because it's obviously high in the sky, but also because you can die if you slip. In graffiti culture, it's really a sought-after, highly respected gallery for artwork. That was the initial intention of the first Heavenspot website.
Q: Your partner, Michael Romero, joined the team three years ago. How did you two meet?

A: I sold the company in 2006 to a larger conglomerate and then I bought it back in 2009. During that time, we interviewed some business development people. He was one of the guys I liked a lot, but my parent company didn't want to hire him. When I bought the company back, we reconnected, and he brought in about $1 million in his first year. So I gave him the ultimate promotion of partner. He was someone I couldn't afford to lose.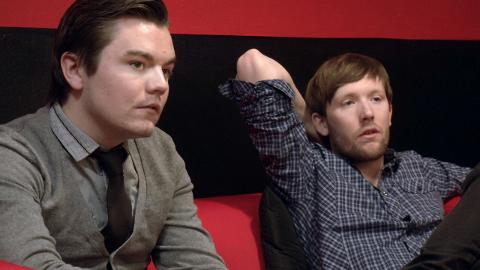 VIDEO: Check Out Heavenspot's Competition
Q: You say that the staff thinks of you as the strict mom and Michael as the cool dad. How do you feel about that?
A: I'm totally cool with that. It's funny, with clients, I think it's the opposite. I'm the cool guy who never talks about money with them, or has those uncomfortable conversations with them. But internally, I'm just all about the work. I'll make sure to do whatever it takes. Of course I do really care about the people who work for me, but they're not going to work if they don't have a job. And they don't have a job if we're not doing good work.
Q: You're very close with your son Ziggy. Does he show any interest in getting into the ad biz like his dad?
A: Well, it's a very hard business, so I'm hoping to make enough money where he doesn't have to go into it. [Laughs] But he likes coming to my office and doing "boss training." He sits in my chair and orders coffee. I have to tell him that being a boss is so much more than that. I think he's keen on the business right now, but he doesn't know what it really entails yet. He's just looking at it as, "Wow, it's really creative, they get to draw stuff all day!" He draws all the time. He's keen on making things. So it is nice to know that I have a son who may want to take this all over one day. I think every parent dreams of a kid taking over the family shop, so that does bring a smile to my face.
Q: Any lessons learned from doing The Pitch?
A: There were many lessons for me personally. I learned a lot about the people who work for me. I think when you're working under normal circumstances, there's a level of professionalism you can kind of hide behind. The Pitch really stripped all of that away from us. We weren't just boss/employee, we were really people trying to achieve a common goal and getting to know each other as humans, not just co-workers. It was the pressure, the late nights, it was the fact that we had to all be in the same physical space for long amounts of time. It was also a nice outlet for people here to talk about what they do to the producers and the crew. We've said that the whole process brought us a lot closer together. I felt connected to them all before, but now I really feel like we're a family here. And I think that would have a happened whether we won or lost.
Click here to read about why SquareTrade chose Heavenspot.
Read More