Unscripted
The Pitch Q&A – Bill Fletcher (Fletcher Rowley)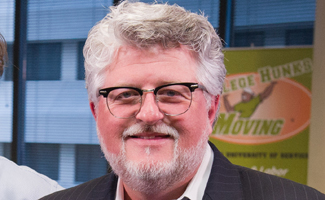 The advertising industry is fast-paced and can change in an instant, so the number one rule is: Never stop pitching. In the Season 2 Premiere of The Pitch, the client College Hunks initially chose breensmith, but after further discussion, decided to move forward with testing Fletcher Rowley's concepts. Fletcher Rowley CEO Bill Fletcher talks about his reaction to College Hunks choosing his agency, and what it's like to pitch in front of the other agency.
Q: What made you decide to have Fletcher Rowley compete on the The Pitch?
A: The show reached out to us and we considered it internally and the final decision was made after I spoke to one of the producers. She reassured me that the approach was going to be very documentary-style in nature. There wasn't going to be any effort to make one agency look good and another agency look bad. It was meant to be a celebration of the creative process. That gave us a high degree of comfort and I think they absolutely kept their word. It was an excellent experience all around.
Q: How does working on a pitch for a consumer brand like College Hunks differ from your usual work in political advertising?
A: We've done over 500 political campaigns, but we've also also done 100 corporate and institutional campaigns. So it wasn't unusual for us at all. It's just we're better known for our political work. One big difference for us was there was a greater focus on graphics and logos and print ads. We normally are focused on television and online media.
Q: Did being on The Pitch affect the way your team worked?
A: I'll be honest, what you saw on the show is what we are… But one thing is, we actually have a graphic artist who we've collaborated with for more than 15 years. We usually communicate with him by email or phone. One of the producers patiently explained to me that sending emails doesn't make for good TV. [Laughs] It would be much more interesting talking to a human being. So we did have him move into the office for the show.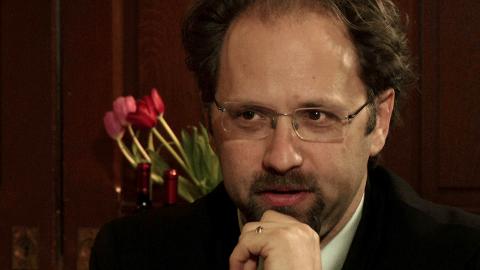 VIDEO: The Pitch Bonus Scene: Bill Fletcher and John Rowley's Dinner Meeting.
Q: What was your first thought when College Hunks asked you to pitch in front of the other agency?
A: It was a little bit awkward… I've never pitched with the other agency in the room. But at the end of the day, I didn't really mind it. I enjoyed seeing their pitch.
Q: Did you think it was a risky move to create a whole new brand for College Hunks?
A: Well, we actually proposed for them to keep College Hunks Hauling Junk, just as it is, and to rebrand the moving side as Heroic Moving. The reasons we didn't think that was a risk was that the research that we conducted said that a significant percentage of their core customer is disqualifying College Hunks Moving at the Google-search and pre-bid stage because — while they may be comfortable with College Hunks moving their junk — they're not so comfortable with College Hunks moving Granny's china.
Q: After the episode wrapped, College Hunks decided they wanted to explore your campaign idea after all. How did you react when you found out they'd changed their mind?
A: Fist pumps and high-fives. [Laughs]
Q: Has anything like that ever happened to your agency before?
A: Yeah, it's not unusual in the advertising world. Sometimes a candidate or a client will listen to three, four, five pitches and what you think when you walk out of the pitch versus what you think two or three days later conferring with your team, sometimes will change. You know, I've been on both sides of that ball. I've thought, I've gotten hired and then somebody else got hired. I've thought, we didn't make it and then later we get the campaign. So I don't think it's quite that unusual. I mean, this was pretty dramatic. But, to be fair, College Hunks has said they might work with breensmith at some point in the future. And I think that's fine. I like those guys at breensmith. We're just a different kind of agency.
Q: Has appearing on The Pitch helped expand your business into the corporate market?
A: We've had people reach out to us from all over the country. Both people that we knew and people that we don't know, saying, "Hey, we loved seeing you on the show. We'd love to partner with you. We'd love to do business with you." I had a very good friend call me and say "I didn't know you wanted to do more straight advertising, in addition to your political work." So I guess maybe you have to get on TV to make people understand things sometimes. [Laughs]
Q: What advice would you give to an agency appearing on The Pitch?
A: You know… I would say to the big global agencies that they would be doing themselves and other agencies the around the world a huge favor by deciding to participate. All of us would like to see what goes on inside those big agencies. I think it would be good for them. It was such a positive experience, because the producers' approach to the show was not to create controversy, but just to document the process.
Click here to read an interview with Chris Breen and Tim Smith of breensmith.
Read More