Uncategorized
Q&A – Jerry Stoner, Creative Director at Bozell (The Pitch)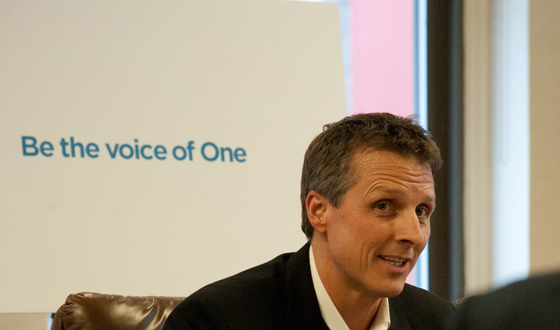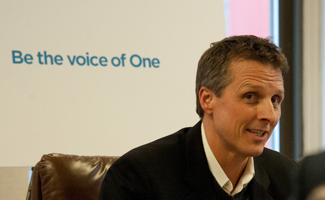 Jerry Stoner of Bozell — the winning agency in Episode 6 of The Pitch — talks to AMCtv.com about his transition from actor to ad exec and how he celebrated winning the JDRF account.
Q: When you first heard the JDRF brief, what did you think was the greatest challenge?
A: Sometimes when you have projects and the clients ask for something, right away I start thinking things: "We could do this and we could do that." But with this, I didn't have that reaction immediately. Knowing we had a limited resource of funds and knowing we had a very short amount of time made it especially challenging.
Q: How did you get past that?
A: In times like that, I really want to get as much information from the client on what their expectations are. So I appreciated the time they took with the question and answer period. They were so candid and open. JDRF's Scott McCormack, the Chief Marketing Officer there, having been a creative director and owning his own ad agency, I felt a greater comfort level, because I knew he would understand our challenge and would really get what we came back to him with. That's a great thing… Sometimes you have clients who are not as understanding of the challenges and dilemmas.
Q: Did being on camera affect the team's process at all?
A: I've been involved in a lot of aspects of production over the years and I realize it's hard sometimes to get people just to be themselves and act normal when you've got cameras in your face. But, with this, they were really unobtrusive. A lot of times, we'd be miked, but they would be filming from outside the conference, just peering in. I appreciated that they did that.
VIDEO: Why Bozell Won
Q: You said you were an actor before going into advertising. What made you decide to change careers?
A: The insecurity of acting. [Laughs] I just couldn't see myself twenty, thirty years down the road, still pounding the pavement to get work. I felt like I might want a family one day and I didn't want my life to be dictated by me finding work. As much as I loved it, in acting there's just no guarantees so I felt like I needed to find another vent for my creativity. So I went into advertising. But this isn't the most secure job either, although I do love it.
Q: Is there anything you learned while acting that has been useful in advertising?
A: Well, I auditioned for so many commercials while acting. So when I got into production in advertising, it helped me be a better producer because I had a little more empathy for actors. I knew how to communicate with them and how to get them to do what we need them to do. I also think it's helped me in presentation… I like communicating with people, getting ideas across, which happens in both advertising and acting.
Q: With the business always changing, what do you think is the biggest challenge these days for your creative team?
A: Well, it's always good to stay on the cutting edge of what's going on. The digital world has obviously affected how we use communications. But I think it's important to hire people who understand what it is to be creative and not always get caught up in the technology of what you're doing. Regardless of the medium we're using, we're still trying to convey an idea to people and convince them to change their behavior in some way. Creativity is a gift… some people have it and get it and some people don't.
Q: How did you celebrate winning the JDRF account?
A: That night, we went up to the roof of our hotel in New York to get the view of the city and had a couple of bottles of champagne to celebrate. I had every intention of hitting the town with everyone afterwards. But by the time dinner ended, I was just wasted — I should say exhausted. I think after all the adrenaline, I just crashed. We were brought in at 9am, but didn't pitch until 3pm. At one point during the day, while waiting, I was lying down on the ground with my eyes closed just trying to focus on the task still at hand. So it was a real roller coaster experience. It was incredible, but I was happy to just get some rest.
Read an interview with Jo Muse, Chairman/CEO at Muse Communications, the other ad agency in this week's episode of The Pitch.
Don't miss a new episode of The Pitch this Sunday at 11/10c on AMC.
Read More