Q&A – Jerry Kramer, Managing Partner of SK+G (The Pitch)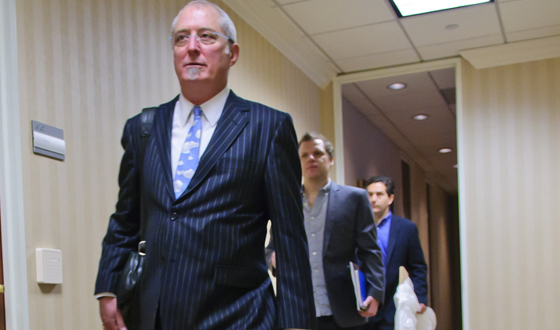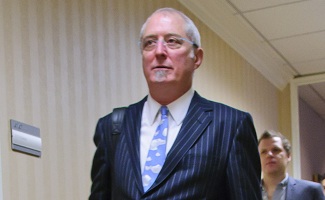 In the premiere of AMC's The Pitch, SK+G's Managing Partner Jerry Kramer wowed Waste Management with his company's campaign proposal. Kramer talked with AMCtv.com about what drew him to the show
and why some things in advertising are better left in Vegas.
Q: What made you decide to have SK+G appear on The Pitch?
A: We've been extraordinarily successful in our 12 years. But we're still a little stealth — we've never had time to promote ourselves…You could buy three 30-second commercials on the 2013 Super Bowl for $10.5 million. Or, you could just let AMC follow you around with a camera crew for 14 hours a day for 14 days.
Q: After you heard the Waste Management brief, what did you think would be the biggest challenge?
A: The timeframe. We were back making the pitch in eight days, which means we had to be finished with the pitch in six days. The seventh day we flew. On the eight day, we pitched. We were slammed, as usual — this agency is always busy. But because it was before the holidays, we were concerned about the extra burden. So we decided to involve everybody in the agency in this pitch.
Q: How did that affect the way your team usually works?
A: We had people who had never been involved in our creative sessions contribute…Not only did it make everybody feel like a part of the pitch, but we got great ideas from people who normally aren't consulted during the creative process. The truth is, my job as an owner is to recognize a good idea — it doesn't have to come from me, and it doesn't matter where it comes from. So we were pleased as punch.
Q: Before this, SK+G did mostly hospitality and leisure brands. Did that affect the way you approached the WM pitch?
A: When you look at people who are really smart — let's say the Martin Scorseses of the world — they can move from a comedy to a thriller to a history piece because they're just good at process and good at their craft. We have a process that we apply to someone's branding or communication problem. It's not any different in hospitality than it is in environmental solutions. And being in Las Vegas — a town of 2 million permanent residents and 44 million visitors from all over the world — the people we mostly advertise and market to is a cross-section of humanity. You might call it a "consumer lab" here. It's not the product that's unique, it's who you're speaking to.
VIDEO: Why SK+G Won
Q: Vegas is a gambling town. What's the biggest risk you've ever taken for a pitch?
A: Allowing a film crew to follow me for 14 hours a day for 14 days. [Laughs]. For me, not taking the risk is the biggest risk you can take. We will submit a variety of ideas to the client. Because there's no accounting for taste. We don't censor ourselves. If we think an idea is a great idea — but may be a little stronger than what they have an appetite for — it's OK. Because there will be another idea on the table too.
Q: After you won the WM account, you waited the entire weekend before telling the rest of the team. It must have been hard keeping such great news under wraps?
A: I just stayed inebriated [Laughs]. I'm a quiet drunk.
Q: You said this was probably the biggest win for the agency so far. How did you celebrate?
A: [We're having] a celebration with Waste Management at the House of Blues…to watch the show! [Laughs] I'm just happy it's a chance for us to have national exposure. Because if I had bought those Super Bowl spots, who knows what would have happened.
Click here to read an interview with Liz Paradis, EVP / Group Creative Director at McKinney, another competitor on The Pitch.
Watch a new episode of The Pitch Sunday at 11/10c on AMC.
Read More