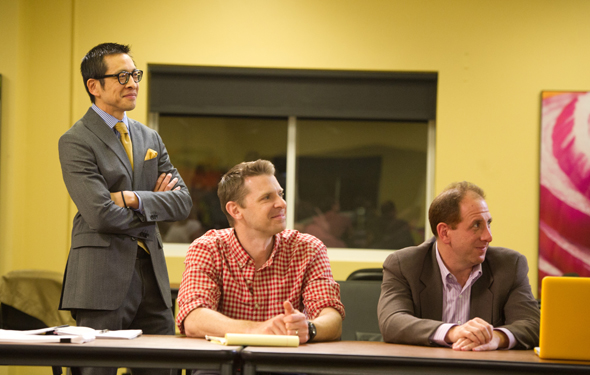 Season 1, Episode 1
Subway: McKinney & WDCW
Two competing advertising agencies match creative wits in a battle to find the next big campaign for fast food giant Subway, one of the largest restaurant chains in the world.
Show Full Recap
Full Recap
National restaurant chain Subway is looking for a new advertising campaign to take its breakfast menu to the next level. Drawing on the tagline "Eat Fresh," Subway's Chief Marketing Officer Tony Pace wants the campaign to convince 18-24-year-olds to eat breakfast at Subway. Two rival ad agencies are pitching to helm the project:
McKinney, a medium-sized agency based in North Carolina, decides to draw creative from staff members who fit the demographic. Chief Creative Officer Jonathan Crude and Group Creative Director Liz Paradise invite two pairs of young copywriters to come up with separate concepts —- a kind of competition within the competition. The resulting campaigns are a stop-motion animation featuring talking sandwiches that urge, "Let's Fix Breakfast"; and a music video ("Freestyle Breakfast") starring Mac Lethal, a rapper who's gone viral on YouTube.
WDCW, an L.A.-based agency that previously worked on Quiznos, wants to push the envelope with their idea. Says Founding Partner Tracy Wong, "I'd rather go down in flames with what we think the right answer is. I'd rather bring it and lose." Their concept centers on "zAMbies," lifeless breakfast zombies that eat bland fast food because they're unaware of the flavorful options from Subway.
Who wins the pitch?

Click here to see a video that explains Subway's choice.