Q&A
The Night Manager Q&A — Olivia Colman (Angela Burr)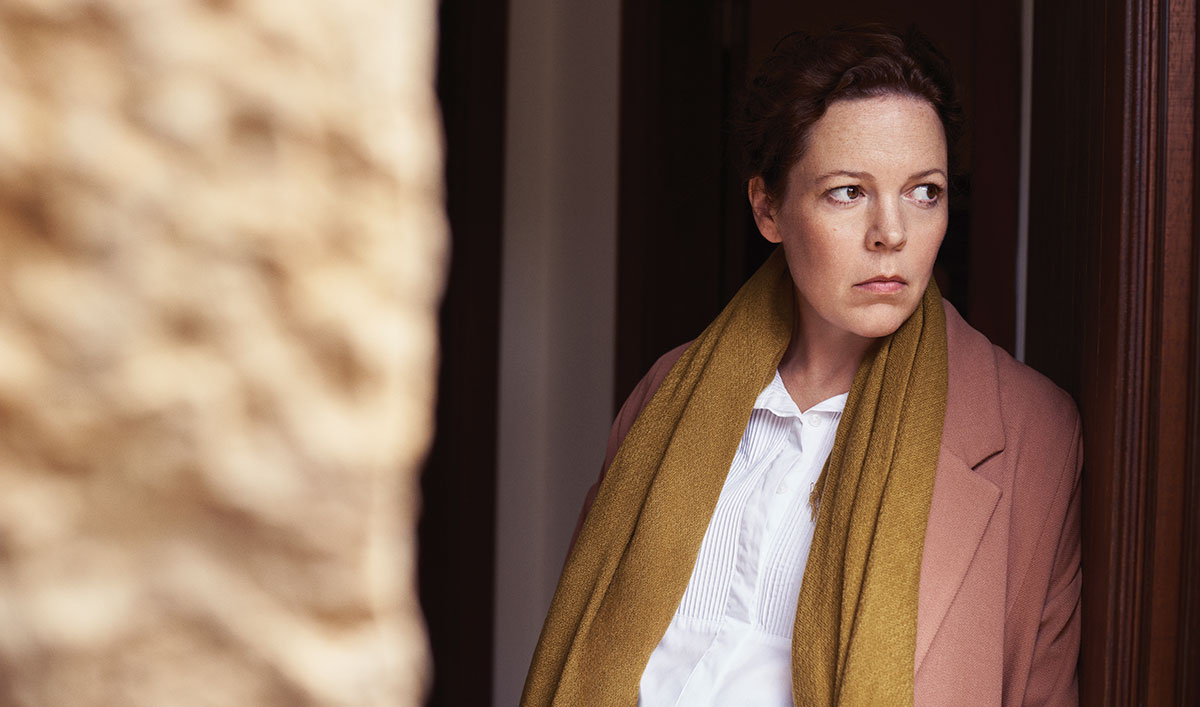 Olivia Colman, who plays Angela Burr on The Night Manager, discusses why it was important to make Burr a woman, why Burr is fixated on taking down Roper, and the character's secret past with Steadman.
Q: Your character was originally written as a man in the novel. What do you think it adds to the story that Angela Burr is not only a woman, but a very pregnant mom-to-be?
A: The book was written 20 years ago. They've certainly updated it geographically, and it was the right decision to update it with a gender balance as well. Because Richard Roper is Burr's nemesis, I think it makes sense that they are the absolute opposite of each other – not that men and women should be opposites, but it works in this context. She makes life and he's destroying life. He can't understand her at all, and she comes from a different place and speaks with a different accent. As my husband put it: Imagine how freaked out the lions would be by a zebra that's not scared of them? That's Burr, I think. She freaks out a lot of the people she comes across because they might be corrupt.
Q: You've played no-nonsense women who get down to business before, most notably as Ellie Miller in Broadchurch. What draws you to that type of character? Do you identify with these women?
A: That's just been the luck of the draw, I think, for the last few jobs. I find it appealing to play interesting characters. A journalist once asked me if I was happy to play such a weak, doormat character [in Tyrannosaur]. That made me really angry! [Laughs] The character I played was a victim of domestic abuse and that does not make that character a weak person. She was brave. I find those characters interesting and I feel very fortunate that I've been allowed to play them.
Q: What does Burr see in Pine that makes her think he can pull off this mission? How would you describe their relationship?
A: She meets him and he's done something that he didn't need to do for the right reasons. She notices that. When she looks into his eyes, they have the same sense of justice. You can tell that he also has a very good sense of what's right and wrong. I think she knows she can trust him, although that's tested. Like a mother, she refuses to give up on him. I'm very impressed with her ability to stick by her own decision. I think they are kindred spirits.
Q: How does she handle the difficulty of not having much contact with Pine?
A: [She's] like a swan that looks alright on the surface but paddles underneath. She can't let anyone think that she's also slightly panicked that he might be turned. She's got to keep a note of dignity and confidence. It must be awful to think she's thrown someone into the lion's pit and [that they might become] as bad as everyone else. It must be incredibly stressful, and I think she handles it admirably.
Q: Burr has been chasing Roper for years. How does she find the drive to keep going, despite setback after setback, many times coming from inside her own agency?
A: Although she doesn't acknowledge her pregnancy, there is something about bringing someone into a world where you don't want a person like Roper having so much power. It fuels her fury and her hatred of him. He's such a despicable creature. Once you've decided your aim in life is to do one thing and it's to rid the world of this bad person, I think it's understandable how she just can't let go.
Q: Have you ever experienced a David-and-Goliath situation like that in real life? Are you as tenacious as Burr or do you eventually have to throw in the towel?
A: [Laughs] I don't think I've been tested like Burr. Very few people have been, but I think I'm a bit like a dog with a bone. I feel very strongly about a lot of things and I sometimes refuse to let go. I'd be very proud to say that I had any of the same tenacity that she has.
Q: You have great chemistry with David Harewood, who plays Steadman. Did the two of you create a backstory for Burr and Steadman's past relationship prior to shooting? 
A: We didn't talk about it an awful lot. We just knew that there had clearly been more there at some point. I think it was nice to let people decide that for themselves. There was love there and there still is, but it's settled into a different thing. There are so few people she can genuinely trust, and they absolutely trust each other. That's an enormous thing to be able to lean on. I love the fact that you never find out what went on before – and well done to her for hooking David Harewood! [Laughs]
Q: Is there any sense of loss there now that she's married? Any regrets?
A: I don't think she's a woman that will allow herself to regret. I think she tries to make the right decisions for the right reasons and she has to stick by them. I admire her for that and I quite like not really knowing. It's part of the fun.
Read an interview with The Night Manager star Hugh Laurie.
Receive show exclusives by signing up for the Insiders Club.
Read More