Press
Stephen Garrett on Roper's Fate; Tom Hiddleston Interviewed by Daily Mail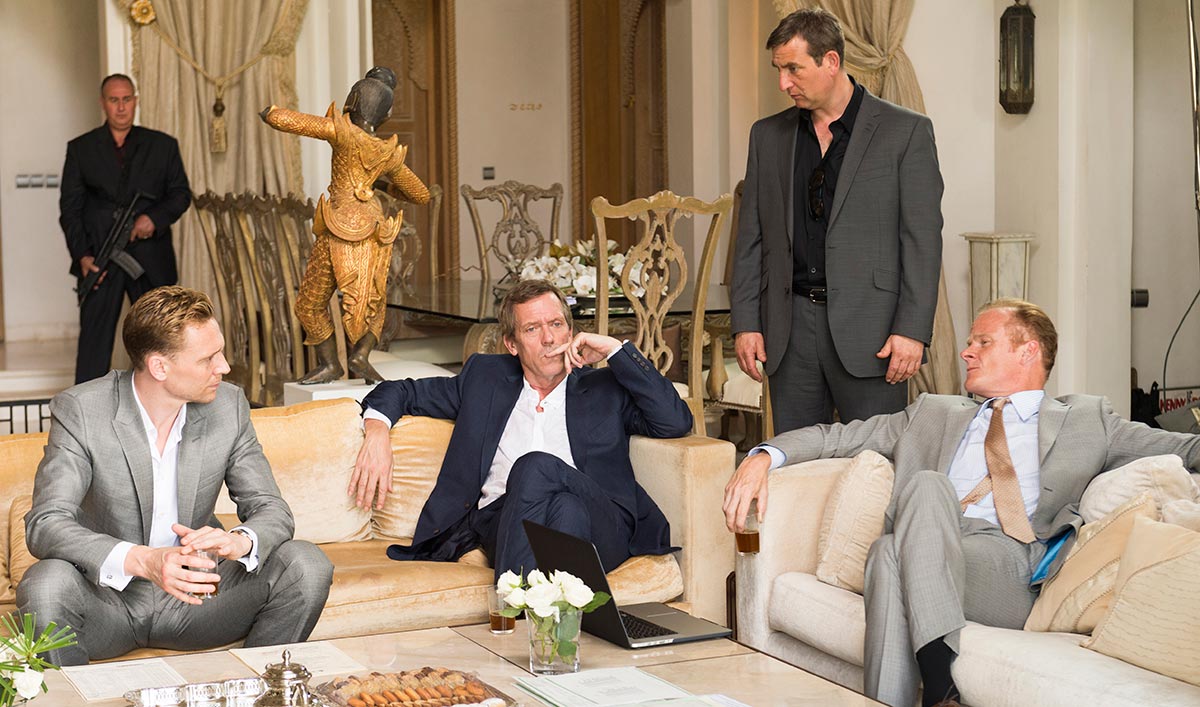 This week, Stephen Garrett explains Roper's fate, while Tom Hiddleston is interviewed by The Daily Mail. Plus, BuzzFeed was impressed by the portrayal of Burr's pregnancy. Read on for more:
• Discussing Roper's fate, Stephen Garrett tells Yahoo TV, "We wanted something that felt like justice, but an appropriate justice, for Roper. Killing him would have been too easy. That hint of ambiguity that's attached to him being dragged off by people who don't mean him well and you know are capable of very bad things just felt right."
• Interviewed by The Daily Mail about his character's famous sex scene with Elizabeth Debicki's Jed, Tom Hiddleston explains that "the scene was an initiation of intimacy, and that is how Susanne Bier, the director, wanted it played."
• Regarding Burr's pregnancy, BuzzFeed declares, "The insignificance of her pregnancy — which was written into the show to accommodate [Olivia] Colman's real-life pregnancy — is quietly groundbreaking."
• The Australian cites Elizabeth Debicki as an example of how "the ranks of the Australian actors dubbed the Gumleaf Mafia are swelling daily" in Hollywood.
• DirectConversations.com interviews Susanne Bier, who says of Tom Hiddleston, "A great actor will control how much he is willing to show you, and Tom is masterful at being secretive, being enigmatic and being incredibly attractive, charismatic and likeable."
• For recaps and reviews of Episode 6, check out The Arts Desk, Entertainment Weekly, The Guardian, The Huffington Post and TV Fanatic.
To stay up-to-date on all the latest news about The Night Manager, sign up for The Night Manager Newsletter.
Read More