Press
Stephen Garrett Breaks Down Premiere; Tom Hiddleston, Hugh Laurie on Night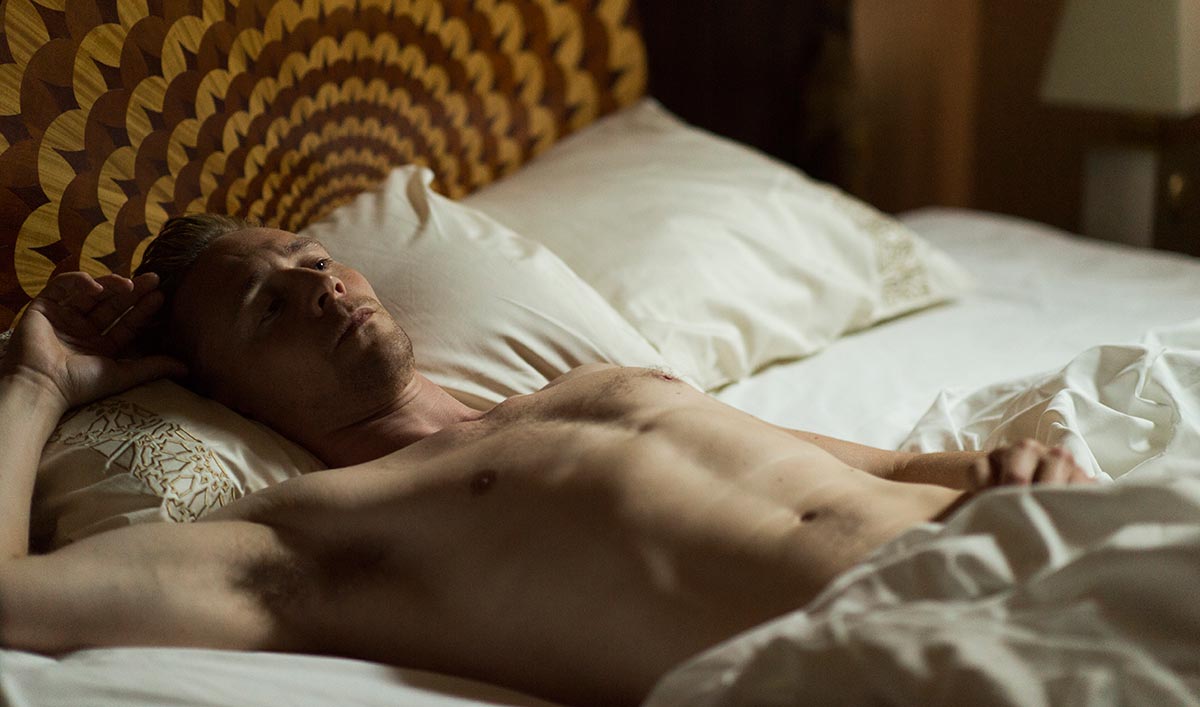 This week, the show's EP breaks down the premiere, while Tom Hiddleston and Hugh Laurie discuss The Night Manager. Plus, John le Carré's sons talk about bringing the book to the screen. Read on for more:
• Yahoo TV interviews Executive Producer Stephen Garrett, who says Pine ends up in Zermatt because he's "run away. He's ashamed of what's happened to Sophie. He's locked himself away from the world. That moment of fate, when Roper returns to his life, he knows he has no choice but to act."
• Discussing Pine, Tom Hiddleston tells Los Angeles Times, "He does a very brave thing, which is to be willing to live outside the system, to eradicate his own identity, to take on another identity, and live without the privilege of intimate relationships."
• Hugh Laurie tells Variety that Roper "at least has the guts to know he's terrible. He knows that he's going to hell. In fact, I even wonder whether he's hoping to go to hell. He knows he's a damned soul and he wants to be caught."
• Yahoo TV speaks with Hugh Laurie, who says, "Dickie Roper's character just rang true to me immediately. I felt like I knew how he walked and talked and dressed and moved. He was beautifully formed — but also a character who seemed to be the focus of such anger on [John] le Carré's part."
• John le Carré's sons talk to Variety about bringing The Night Manager to the screen, with Simon Cornwell saying, "It was effectively put together as a six-hour film with an Oscar-winning director (Susanne Bier), extraordinary cast and very strong performances."
• Olivia Colman, interviewed by The Hollywood Reporter about Angela Burr, says, "She'd never put her unborn child in danger, but I don't think she can really afford to think about it too much. She's got to get this job done."
• The Los Angeles Times declares that the show's real thrill is "watching [Olivia] Colman's Burr heave herself, belly first, out of yet another chair to do whatever it takes to bring just a little bit of justice to an often unjust world."
• Speaking with Vanity Fair about Jed, Elizabeth Debicki says, "We think we've got her worked out in three minutes. Then very quickly at the beginning of Episode 2 you realize what's under the surface. It's a house of cards, and it's very fragile in its construction."
• Interviewed by the Associated Press, Tom Hiddleston says The Night Manager "deals with the more fascinating aspects of the psyche and identity and to what extent we tell lies to ourselves to justify who we are."
• Talking to NPR about Roper, Hugh Laurie says that "when the chance came to play him, I just leapt at it, and with sort of indecent haste."
• "Watch Night Manager week by week or in one DVR'd binge, but don't miss the excellence that is this adaptation of John le Carré's 1993 novel – you will be the lesser for it if you do," Deadline says.
• Vogue enthuses, "Jetting from the Cairo streets to posh Alpine hotels to cliffside villas in Mallorca, The Night Manager is the best and most exciting le Carré adaptation in more than 30 years."
• Reviewing The Night Manager, Entertainment Weekly proclaims, "A clever fable of heroic renewal, The Night Manager gives us a redemptive journey into a heart of darkness and a portrait of a genre mired in shadow pining for daylight."
• "If you're looking to cast a charming international villain, a cultured man whose devotion to his son and whose philanthropic front mask the fact that he's a cold-blooded merchant of death, you can start and stop with Hugh Laurie," The Boston Globe writes in its review of The Night Manager.
• During a conversation with Interview, Elizabeth Debicki notes that Jed is "an enigma the whole way through. You get little snippets, but you never get a whole sense of everything. She never sits down and tells you how it is."
• For recaps and reviews of Episode 1, check out The Daily Beast, Digital Spy, Entertainment Weekly, E! Online, The Guardian, The New York Times, St. Louis Post-Dispatch, The Telegraph, Vulture and Yahoo TV.
To stay up-to-date on all the latest news about The Night Manager, sign up for The Night Manager Newsletter.
Read More