Press
Newsweek on Night, British TV; Tom Hiddleston Talks to Variety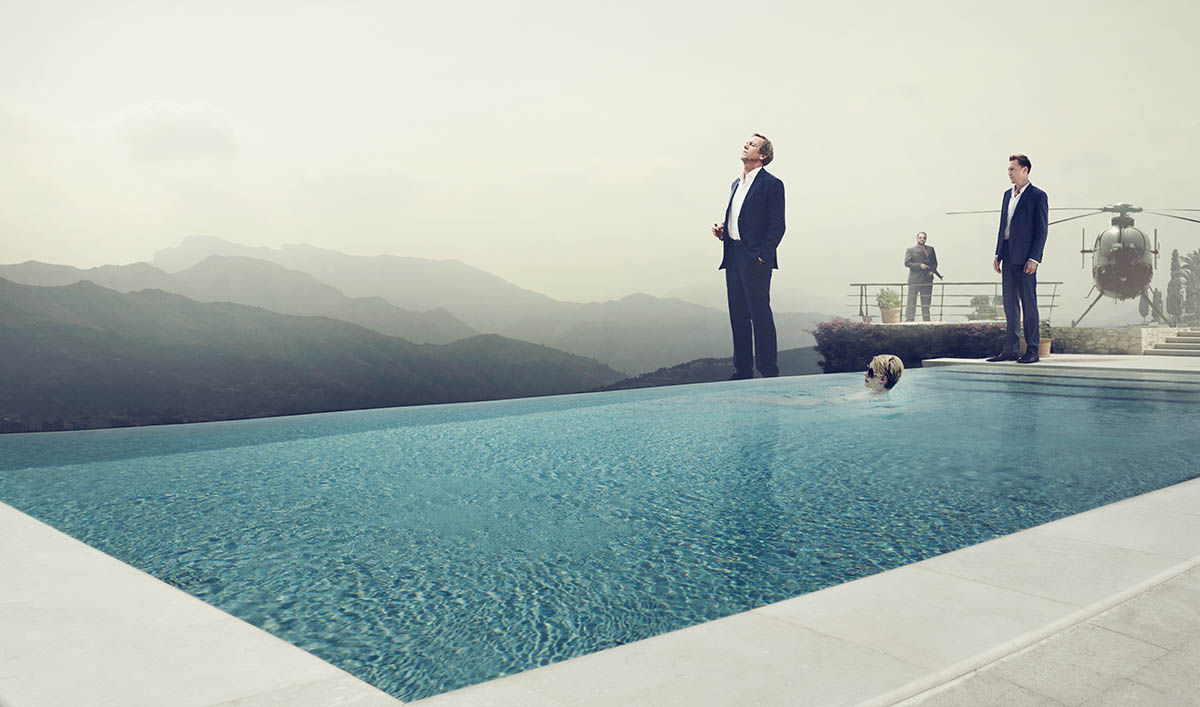 This week, Newsweek discusses The Night Manager and British TV, while Tom Hiddleston talks to Variety. Plus, Susanne Bier speaks with The Wall Street Journal. Read on for more:
• Newsweek cites The Night Manager as an example of how "the pulse rate of British television has rarely been healthier."
• Variety speaks with Tom Hiddleston, who explains that Susanne Bier "doesn't want to see you acting, she wants to see you reflecting what real life is like — how real people talk."
• Talking to The Wall Street Journal about The Night Manager, Susanne Bier says, "It was important to depict Roper's world as incredibly sexy. How can we trust that Pine, who is placed in this world that is so evil but so attractive, will not be corrupted?"
• Rolling Stone applauds Hugh Laurie, who "makes the perfect gentleman villain on The Night Manager, the excellent AMC six-part miniseries updating John le Carre's 1993 spy novel."
• One of John le Carré's sons says the author is "thrilled with the results. It's a bold adaptation, it's updated, one male character is now a woman—Angela Burr (portrayed by Olivia Colman) is now a woman, the character used to be Leonard Burr," according to Deadline.
• Discussing Roper, Hugh Laurie tells CBC Radio, "I can't deny, there are some things about this character I love… he would be fun to be with, I think. That's part of the thing about the devil — the devil has good tunes, always has."
• Reviewing The Night Manager, The Sydney Morning Herald applauds "director Susanne Bier, writer David Farr and cinematographer Michael Snyman, who effortlessly build a very modern world flooded with tiny, timeless touches. The final effect is dazzling."
• Tom Hiddleston speaks with Variety about Pine's duality as "a man who is in hiding and concealed behind the anonymity of uniform – the uniform of a solider, the uniform of a Night Manager – and those skillsets were transferable in some way."
• Gold Derby interviews Tom Hiddleston, who says that "what I found fascinating about exploring the character is that Jonathan Pine is someone that people instinctively trust, and he has a very elegant, polished, refined demeanor behind which he can conceal his true feelings."
• Elizabeth Debicki, speaking with The Weekly Review, says that "what I loved about Jed is that she's this very chameleonic character, she's had to create an identity for herself to survive."
• Variety reports that Elizabeth Debicki has joined the cast of Simon Baker's directorial debut, Breath.
• TravelPulse notes that The Night Manager's "locations bounce between England, Spain, Morocco, Switzerland, Turkey and Egypt, capturing some of the most extravagant properties in each country."
To stay up-to-date on all the latest news about The Night Manager, sign up for The Night Manager Newsletter.
Read More