Press
Tom Hollander Talks to BBC; Hugh Laurie On The Night Manager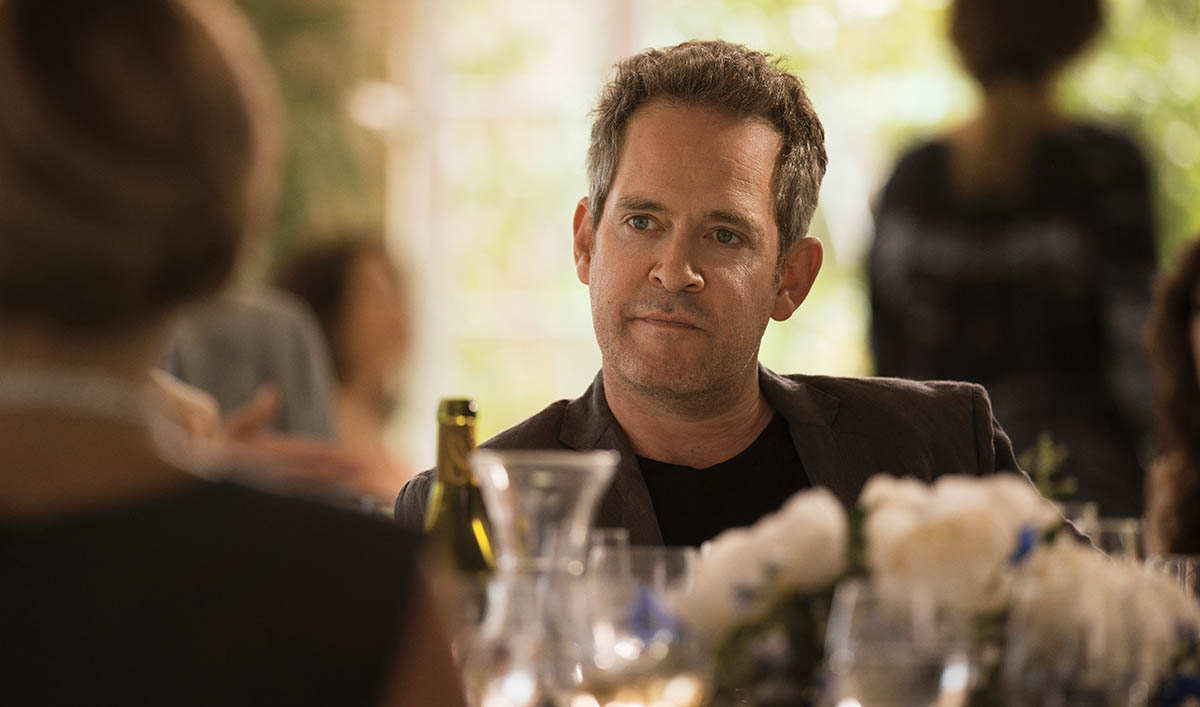 This week, Tom Hollander talks to the BBC about his role on The Night Manager, while Hugh Laurie discusses his character's "monstrosity." Plus, Susanne Bier explains why she appreciates John le Carré's work. Read on for more:
• Tom Hollander, starring in both The Night Manager and Doctor Thorne, suggests to the BBC, "If you want to relax and calmly go to sleep, looking forward to the week, watch Doctor Thorne. If you want to be a little bit nervous but excited about glamorous holidays in Majorca, watch The Night Manager."
• Stuff speaks with Hugh Laurie, who notes, "Because Roper gives his monstrosity and the evil things he does a kind of logic, a glamour, there are moments when Pine teeters on the brink of the dark side, when you wonder which way he will go."
• Hugh Laurie, talking to Junkee, says of Roper, "every opportunity that the world could give, he has taken. And in response he has despised the world. Instead of feeling any sense of his own good fortune, he has responded with cynicism and spite, and I think that is a terrible thing."
• Susanne Bier tells Refinery 29, "I always liked John le Carré. His thrillers are quite complicated, with morally ambiguous characters. They have a sort of sadness to them. An anger at the establishment. An anger at anything entitled."
• The West Australian interviews Olivia Colman, who says, "To make Burr a woman (in the book she is a man) and heavily pregnant is to extend that antithesis between her and such an extraordinary baddie as Richard Roper."
• Olivia Colman, speaking with News.com.au, explains, "Burr knows that Roper is an arms dealer of the filthiest kind and that he's making a fortune out of people's death, misery and poverty."
• The Australian chats with Elizabeth Debicki, who describes Jed as "a really messy person, super complicated and inconsistent."
• Elizabeth Debicki tells News.com.au that The Night Manager is "such an epic, a sweeping spy thriller. And then on top of that, to have this great female role in a genre where there are often stereotypes — the damsel, the femme fatale — is wonderful."
• The Guardian interviews Stephen Pike, the "hotel manager extraordinaire and the prototype for [John] le Carré's lead character in The Night Manager."
• Radio Times speaks with one of the people behind The Night Manager's opening titles, and he says, "I tried to give it an edge by turning to fashion references. Hopefully it's seductive, but also a bit sickening."
To stay up-to-date on all the latest news about The Night Manager, sign up for The Night Manager Newsletter.
Read More