Blog
AMC Reveals the Poster for Miniseries Event The Night Manager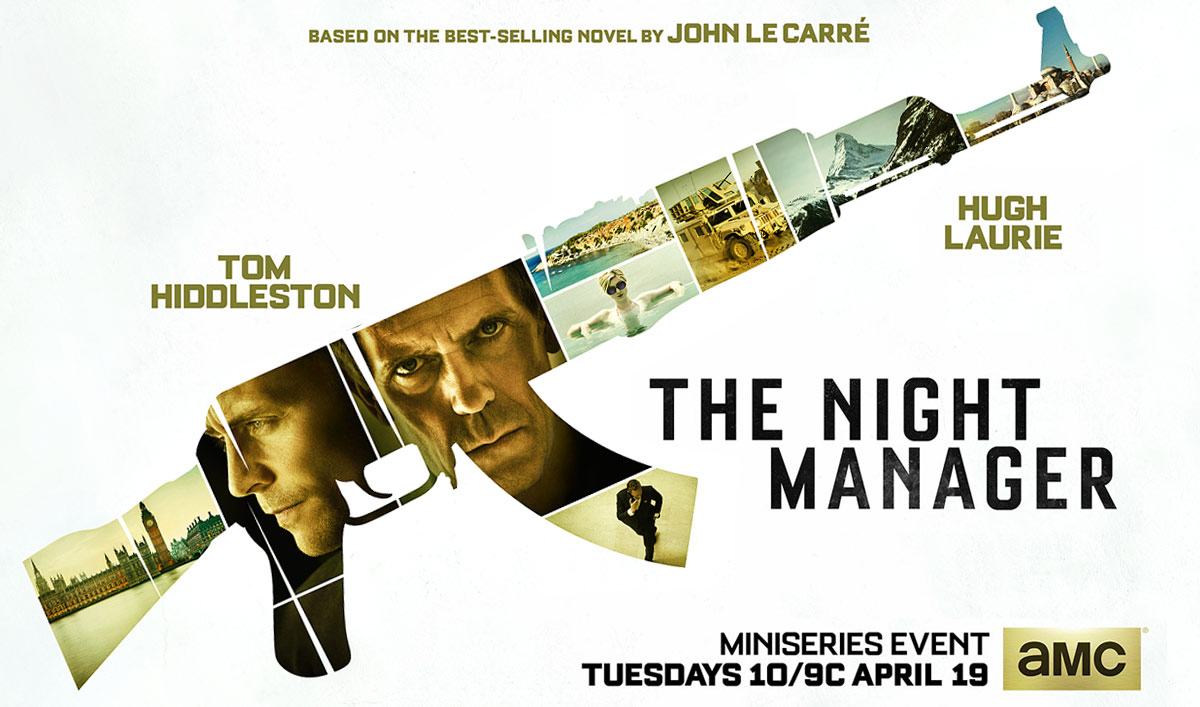 Today, AMC unveiled the official poster for the upcoming miniseries event The Night Manager. The artwork juxtaposes the lush international locations at the center of the miniseries' sprawling story with the deadly threat of the illegal arms trade. Click here to see a larger version of the poster.
A contemporary interpretation of John le Carré's best-selling spy novel, The Night Manager stars Tom Hiddleston as Jonathan Pine, a hotel manager who is recruited by British intelligence to take down dreaded international arms dealer Richard Roper (Hugh Laurie). The miniseries also stars Elizabeth Debecki as Roper's girlfriend Jed, Olivia Colman as Pine's handler Angela Burr and Tom Hollander as Roper's right-hand man Major Corkoran.
The Night Manager premieres Tuesday, April 19 at 10/9c on AMC. Watch the trailer and check out the first-look photos on amc.com.
Be the first to get news on The Night Manager by signing up for the Insider's Club.
Read More