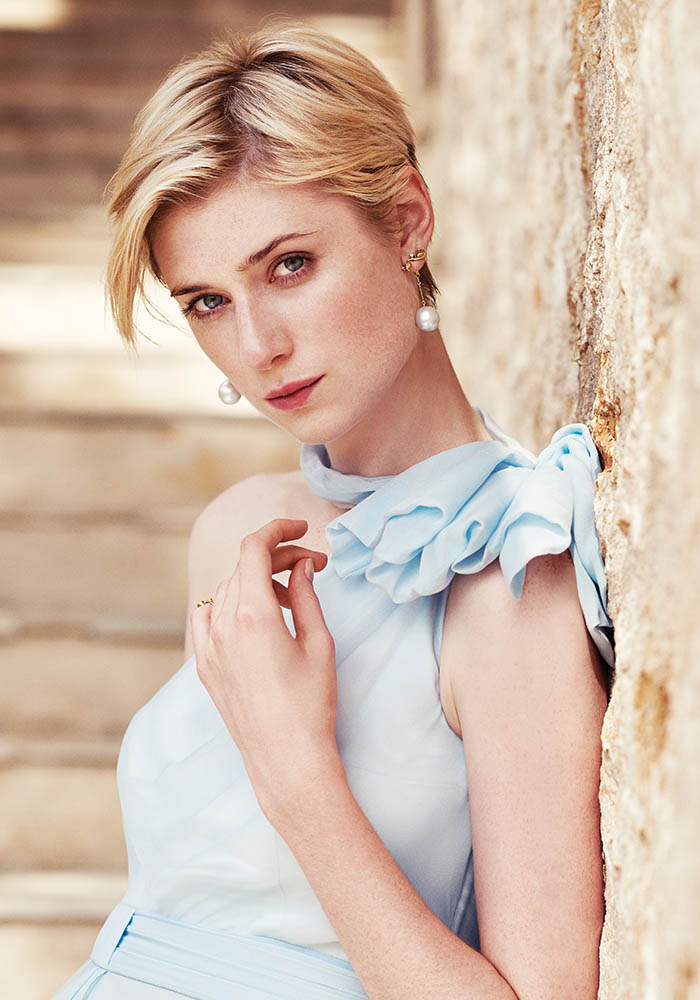 Jed Marshall is on the run from life, and at the moment her safe harbor is the court of Richard Roper. His affection is a powerful anesthetic, but when Pine enters their world and the effects of that anesthetic begin to dissolve and awaken her to the gargoyles around her, she knows she can't hide for much longer.

Australian actress Elizabeth Debicki made her international film debut in 2013, starring as Jordan Baker in Baz Luhrmann's hit romantic drama based on F. Scott Fitzgerald's novel The Great Gatsby, alongside Leonardo DiCaprio, Tobey Maguire, Carey Mulligan and Joel Edgerton. Debicki's performance earned her a Best Supporting Actress Award from the Australian Film Institute, as well as nominations from the Australian Film Critics Association, the Film Critics Circle of Australia and the U.K.'s Empire Awards.

Debicki's other recent credits include a starring role in Justin Kurzel's independent feature Macbeth, with Michael Fassbender and Marion Cotillard, and director Baltasar Kormákur's thriller Everest, with Jake Gyllenhaal, Keira Knightley, Josh Brolin, Robin Wright and Sam Worthington. She also played the glamorous villain in Guy Ritchie's recent hit The Man from U.N.C.L.E., featuring Henry Cavill and Alicia Vikander. Upcoming projects include The Tale with Laura Dern and Ellen Burstyn, directed by Jennifer Fox, and the Australian drama series The Kettering Incident. In 2015, she received the esteemed Australians in Film Breakthrough Award, which recognizes a significant contribution to the local and global industry by an Australian actor.

A 2010 graduate of the Victorian College of the Arts at the University of Melbourne, Debicki made her professional stage debut in 2011, starring in the Melbourne Theatre Company's production of The Gift. In June 2013, she starred alongside Cate Blanchett and Isabelle Huppert in the Sydney Theatre Company's production of The Maids, for which she was awarded the Sydney Theatre Award for Best Newcomer and was nominated for a Helpman Award for Best Actress in a Supporting Role. The Maids received wide critical praise and went on to premiere in the U.S. at the Lincoln Center Festival in New York City.