Q&A
The Making of the Mob: New York Q&A – Michael Green (Mob Historian)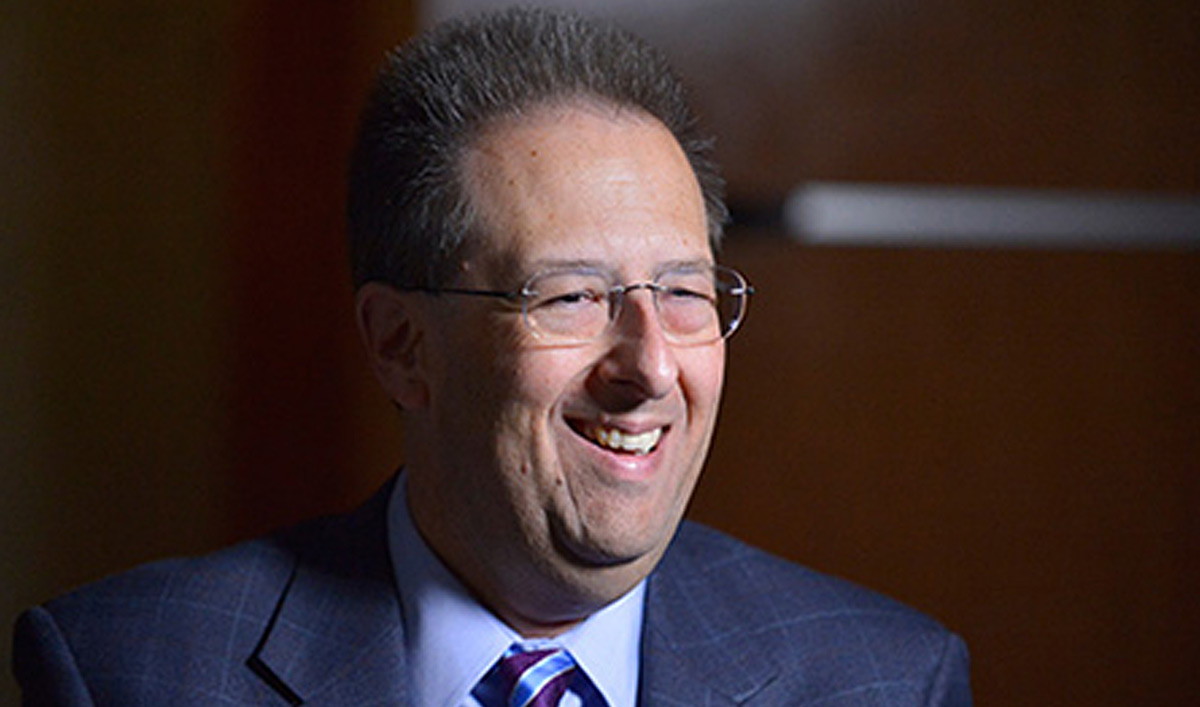 Mob historian Michael Green, a featured notable on AMC's The Making of the Mob: New York and a board member at Las Vegas's National Museum of Organized Crime and Law Enforcement [a.k.a. The Mob Museum], talks about the mob's role in building Sin City and his favorite Bugsy Siegel stories.
Q: You're an associate professor in UNLV's Department of History and on the board of directors of the largest mob museum in the country. What first attracted you to the subject?
A: Partly, it was growing up here in Las Vegas. My dad was a blackjack dealer at the Stardust, which is the hotel depicted in the movie Casino, and he was personally fired by the real person on whom Robert De Niro's character was based. So I grew up in a town where organized crime was prevalent. Then I wound up becoming a history professor and focusing on, among other things, the history of Las Vegas, and you can't study the history of Las Vegas without understanding or trying to understand the role of organized crime here.
Q: As a Las Vegas resident, do you ever wish you could have lived through the mafia's golden age in Vegas?
A: The short answer is, yes, but the long answer is, it depends if you think the golden age was in the '40s, '50s, and '60s, featuring several of the guys depicted in The Making of the Mob. That era, when Meyer Lansky and Frank Costello were involved, would have been fascinating to live in, not just because of the connections there, but the entertainment, the way of life. People forget that the guys who first built these places here had also run places elsewhere, and knew Frank Sinatra, Dean Martin, Sammy Davis Jr., and so many others. It just would have been a wonderfully interesting time to be here.
Q: Is there a casino or other location in Las Vegas that you think recalls that time period best?

A: There are certainly hotels and casinos that have been around since then, especially downtown on the strip. The Tropicana still has has vestiges of that period. The Flamingo has been totally rebuilt, and the Sahara's been renovated. But there is still this aura of mystery and danger in Vegas where you wonder if the guy at the next table is a hit man, which is not something people thought about in the '50s. Those guys didn't walk around with signs on that said, "Hi, I'm Moe from the Cleveland mob."
Q: Talk a little bit about Mob Museum exhibits that include Lucky Luciano and early mob history. What will visitors be most surprised to learn? What are some of the biggest misconceptions that will be put to rest?

A: We have Luciano, Lansky, Costello, and Siegel all throughout the museum, and you find out how these guys operated, where they operated, and what they did. I think that visitors tend to be most surprised about how widespread organized crime was in its assorted forms. Visitors, I hope, get the sense that these were businesspeople, and sometimes the business got bloody, but in the end, the mob was a profit-making operation, and was designed that way.
Q: There's a lot of lore surrounding Bugsy Siegel's role in establishing Las Vegas and building one of the Strip's first luxury casinos, the Flamingo. Do you have any favorite stories about him?
A: There are a million Bugsy Siegel stories in this city. A dearly departed friend of mine was invited to Siegel's opening at the Flamingo, and Siegel took him aside and said, "Buy land here; there will be a million people here." His wife advised him against it, telling him no one wanted to come to the desert, and so he didn't buy land. There's also a story about Siegel meeting a guy that was a designer. When they got to the Flamingo, there were all these bags of cement piled up. The designer asked him "What's that?" and Siegel said, "That's cement, and that's what you'll be in if you don't do a good job." And then they both laughed.
Q: What do you think Bugsy would think of Las Vegas today?
A: I think he would be, as most of us are, incredulous. I think he would take some credit, some deserved and some undeserved, of what Vegas has become. And I think he would wonder why the Flamingo doesn't talk more about him.
Q: You say in the show that if you were president, you would have named Meyer Lansky secretary of state. Which Mafioso would you name as your vice president?
A: Probably not Lucky. [Laughs] Because as we've learned from his dealings with others, he probably wouldn't want to stay in that job for too long. And I doubt I could get Meyer confirmed by the Senate. It would be too bad, because I think he'd do a fine job.
The Making of the Mob: New York airs Mondays at 10/9c on AMC. Read an interview with The Making of the Mob: New York featured commentator Drea de Matteo. Get all the news and exclusives first. Sign up for the AMC Weekly.
Read More