Q&A
The Making of the Mob: New York Q&A – Drea de Matteo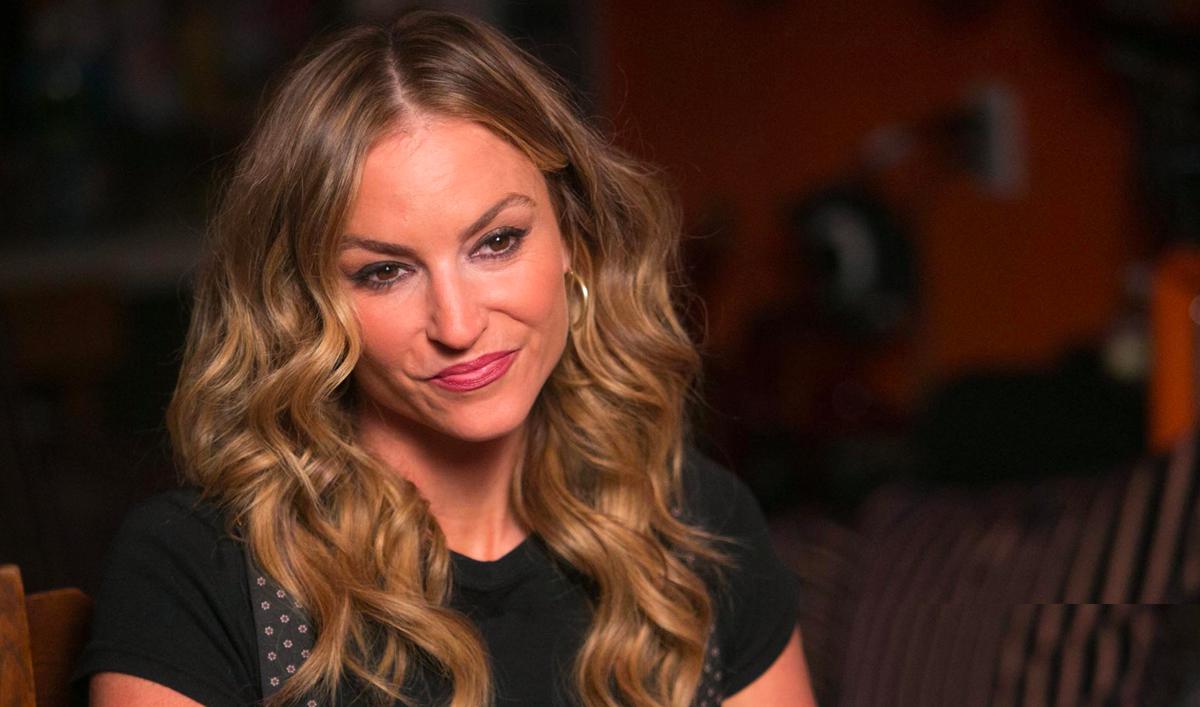 Actress Drea de Matteo, a featured notable on AMC's The Making of the Mob: New York, talks about growing up around Mafiosos and the appeal of being a mobster's girlfriend.
Q: What kind of research did you do to play Adriana La Cerva on The Sopranos?
A: I didn't have much research to do, to be honest. Because I grew up in a very Italian neighborhood in Queens, even though we grew up in a fancy suburb, there was a lot of Mafia. If you grow up in a [New York] borough and you're an Italian-American, you just know people. My family has a lot of ties to that life and that world, especially on my mother's side. If you look up my grandfather, you can find a tidbit about him. He wasn't a huge made man, but he went by "Joe Babes" because he was a womanizer and gorgeous. The kids I used to hang out with were in little gangs in the neighborhood. They were tough kids. It was Queens. We stole cars. It was our pastime. I remember one time my friends stole a car, and it was a Mafioso's car and they didn't even know it. Holy sh-t!
Q: Your great-grandmother also had a unique connection to the New York mob. Can you tell us about that?
My great-grandmother was a midwife in Harlem, and she was the only person giving abortions at the time, so she ended up knowing secrets about every single Mafioso. She became, in her own right, a sort of made man, in the sense that she was someone who was very feared because she had so much information on everyone. She could draw a line across all of Washington and Park Avenue and Hollywood. I come from a long line of crazy-ass people! [Laughs]
Q: On The Making of the Mob: New York, it's revealed that Frank Costello saw a shrink, which is a continuing storyline on The Sopranos. Did you know that storyline was inspired by a real life mobster? Were any of Adriana's storylines or traits based on anyone real?
A: I knew about the Frank Costello and Tony Soprano connection, but obviously the show took liberties and took everything to the next level. As for Adriana, no, because my character was never actually meant to be a series regular in the show. When I auditioned for the pilot, I didn't even know the show was about Italians and the mob and all that, so I didn't come in with an accent or looking the part or anything like that.
Q: What do you think is the appeal of being a mobster's girlfriend? What would be the worst thing about it?
A: If you want to date someone in a position of power, it could be anybody — a rock star, a politician, a movie star. But the kind of women that are dating Mafiosos, and people who are impressed by that, are not usually the most highly intelligent human beings — like Adriana. [Laughs] To her, it's like, "Oh, my God, I get diamonds and all this respect." But the best things — if you think these things are important — are to be feared and to be respected, and to have the finest things, like handbags, fur coats and jewelry. Then they turn around and say, "We have to get out of this life, it's too dangerous, and I'm too scared." There's always that duality going with the Mafia.
The Making of the Mob: New York airs Mondays at 10/9c on AMC. Read an interview with Meyer Lansky's grandson, Meyer Lansky II. For more The Making of the Mob exclusives, sign up for the AMC newsletter.
Read More