Games, Polls & Quizzes
Get "Mobbed Up" With the Official App for The Making of the Mob: New York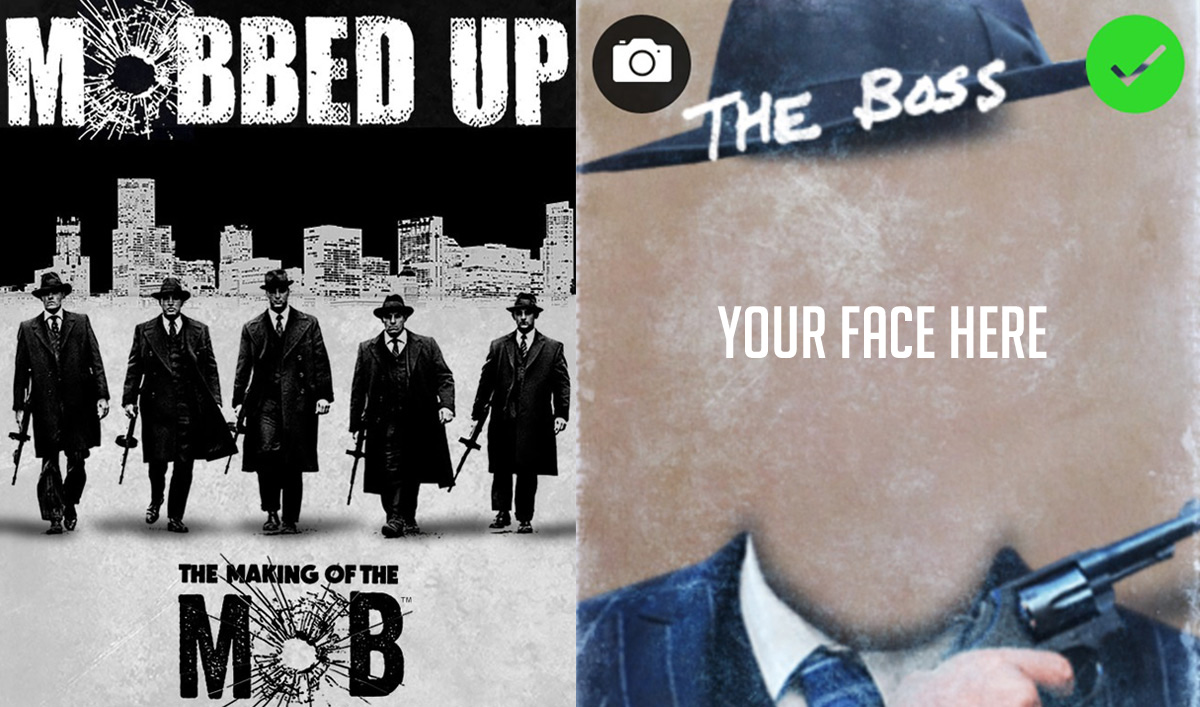 Can't wait for the premiere of The Making of the Mob: New York? Now you can get a jump on the action by joining the Mafia yourself as a consigliore, capo or kingpin with AMC's latest mobile app, Mobbed Up, available on both iOS and Android. To commemorate the special-event series, the Mobbed Up app allows users to take a selfie and edit the photo using realistic period props, filters and textures taken directly from the show. Once you've created your perfect mobster portrait, you can share it with your friends on Facebook, Twitter and Instagram.
"Given the enormous popularity of the subject matter and the mob genre across TV and movies, we wanted to allow our viewers to transport themselves to this world — without the danger of being 'whacked,'" said Linda Schupack, AMC's executive vice president of marketing.
The Making of The Mob: New York will premiere on Monday, June 15th at 10/9c, and is narrated by Emmy® Award-winning actor Ray Liotta. The eight-part series begins in 1905 and spans over 50 years to trace the rise of Charles "Lucky" Luciano, Meyer Lansky, Benjamin "Bugsy" Siegel and other notorious gangsters from their beginnings as a neighborhood gang of teenagers to murderous entrepreneurs and bootleggers who organized the criminal underworld, turning the Mafia into an American institution.
The Making of The Mob: New York is executive produced by Emmy® Award-winning Stephen David Entertainment (The World Wars, The Men Who Built America). Utilizing an immersive blend of dramatic scenes, archival footage and groundbreaking VFX, The Making of The Mob: New York is AMC's first ever docu-drama featuring testimonials paired with scripted re-enactments. Notable figures featured throughout the series include former NYC Mayor Rudolph Giuliani, Meyer Lansky II, Chazz Palminteri, Drea de Matteo, Joe Mantegna, Frankie Valli, Mob attorney and former Las Vegas mayor Oscar Goodman and noted author and historian David Pietrusza, among many others.
The Making of the Mob: New York premieres Monday, June 15 at 10/9c on AMC.
Read More