Press
AMC Goes Gangster With New Docu-Drama Making of The Mob: New York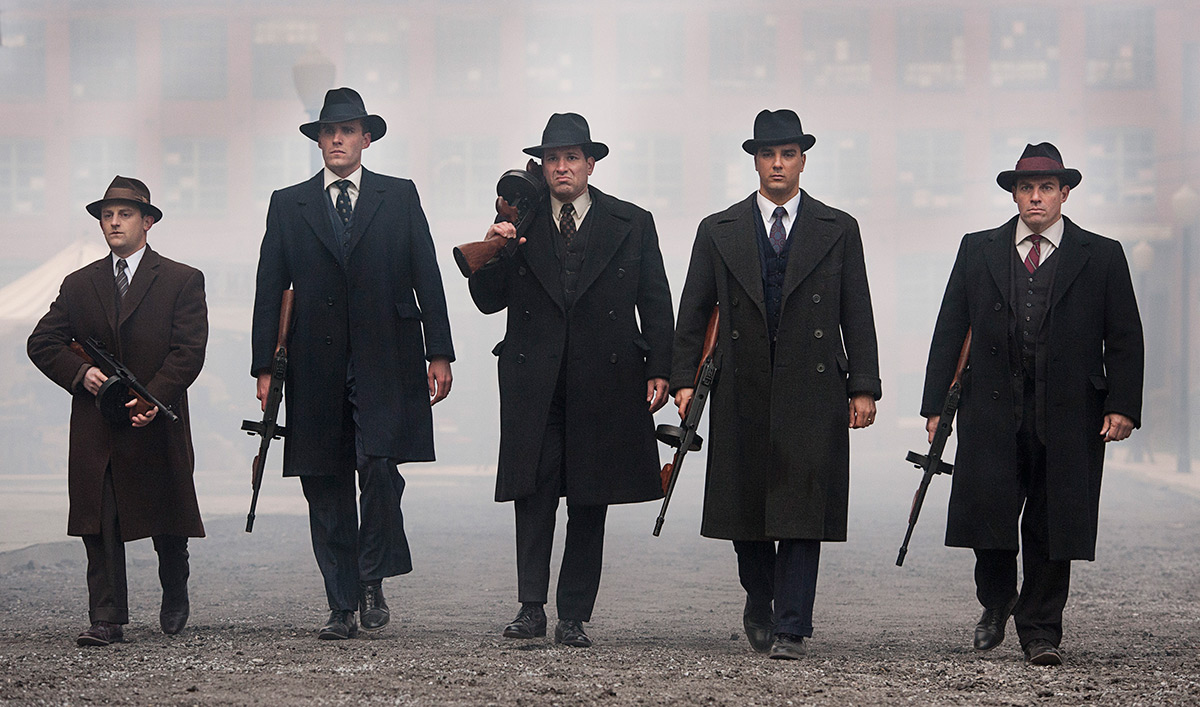 AMC announced today that the network will premiere the special event mini-series The Making of The Mob: New York, which chronicles the historical roots of the original Five Families that led to the formation of the modern American Mafia. The docu-drama is being produced by Emmy Award-winning Stephen David Entertainment (The World Wars, The Men Who Built America).
Utilizing an immersive blend of dramatic scenes, archival footage and groundbreaking VFX, The Making of The Mob: New York will begin in 1905 and span over 50 years to trace the rise of Charles "Lucky" Luciano, Meyer Lansky, Benjamin "Bugsy" Siegel and other notorious gangsters from their beginnings as a neighborhood gang of teenagers to murderous entrepreneurs and bootleggers who organized the criminal underworld and turned it into an American institution. The series will also feature interviews with historians, authors, actors, law enforcement personnel and family members, including: actors Joe Mantegna and Drea de Matteo; mob attorney and former Las Vegas mayor Oscar Goodman; author David Pierusza, who is an expert on Lucky Luciano's criminal mentor Arnold Rothstein; and Meyer Lansky's grandson, Meyer Lansky II, among others.
The network will extend the Mafia theme by partnering each episode of The Making of The Mob: New York with a lead-in from their extensive library of iconic mobster films. Long the cornerstones of the popular annual "Mob Week" programming event, titles include The Godfather, The Godfather Part II, Goodfellas, American Gangster, Donnie Brasco, Scarface, Casino and Carlito's Way.
"Stephen David brought us a show that reminded us what an absolutely spectacular story the truth is with respect to the rise of organized crime in America and the formation of the legendary Five Families," said Joel Stillerman, AMC's executive vice president of original programming, production and digital content. "The Making of The Mob: New York features fantastic, larger-than-life characters and drama that is better than fiction in every way. This is definitely event television."
The Making of The Mob: New York is executive produced by Stephen David, with Eliot Goldberg and Marco Bresaz overseeing for the network. It will consist of eight, one-hour episodes premiering in second quarter 2015.
Read More