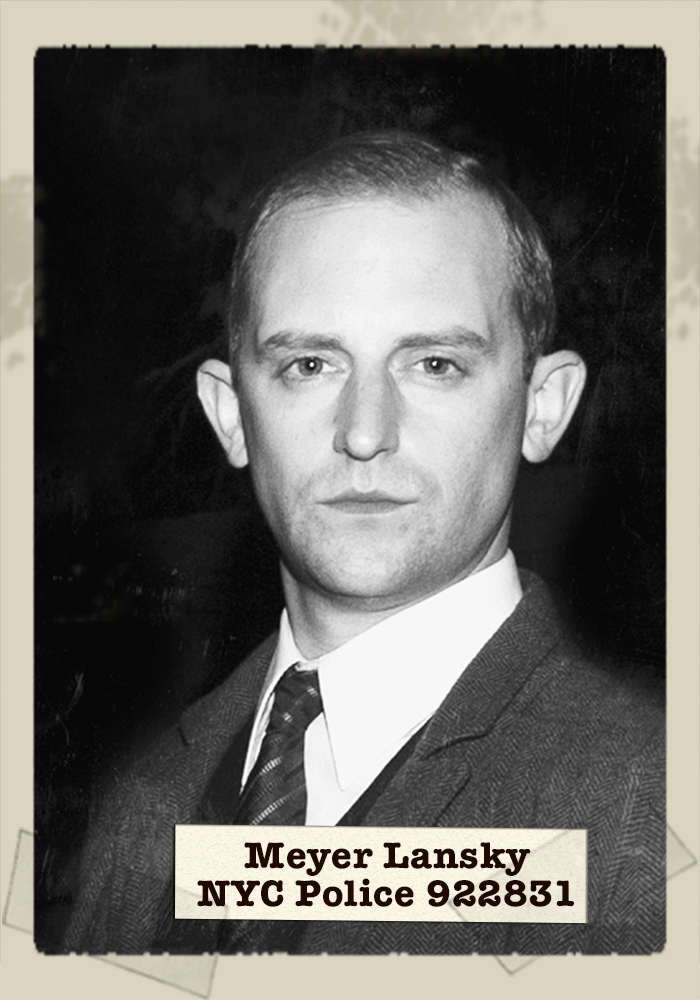 Meyer Lansky
A math wizard with an eighth-grade education, Meyer Lansky (played by Ian Bell) was one of the architects of modern organized crime as well as one of its wealthiest practitioners. He was a close friend, advisor and business partner of Lucky Luciano, playing a pivotal role in Luciano's rise to power. As the chief banker for both the Jewish and Italian mafias, he managed finances, invested and laundered money and made smart use of Swiss bank accounts. Lansky's skills were such that it may never be known whether he died broke, as he claimed; or with $300 million hidden away, as the FBI believed.

Lansky was born Maier Suchowljańsky to Polish Jewish parents in what is now Belarus. He arrived in New York in 1911 with his mother and siblings; his father had immigrated two years earlier and Americanized their surname. Lansky started a floating dice game to make extra cash. During this period, he met Benjamin "Bugsy" Siegel; their partnership began with the dice game and grew into the Bugs and Meyer Mob (aka Bugs and Meyer Gang), which acquired a reputation for violence as it expanded into smuggling, bootlegging and gambling in the early years of Prohibition. Lansky and Siegel also worked frequently with their close friend and fellow Lower East Sider Luciano, an association that continued until death did them part.

After the 1933 repeal of Prohibition, Lansky focused more on his gambling operations, opening casinos with partners like Luciano and Frank Costello. During that decade, his reach expanded from New York to Florida, New Orleans and Cuba. He had a percentage in the Las Vegas casinos that were developed after the war (though it didn't work out well for his friend Siegel). He enjoyed what was probably his greatest success in postwar Cuba, forging a mutually beneficial partnership with the dictator Fulgencio Batista to create a glamorous mecca of casinos, hotels and nightclubs. It all came to end with the Cuban Revolution in 1959, and Lansky lost millions. He bounced back in the 1960s, doing well with gambling, loansharking, narcotics and other rackets. In 1970, he moved to Israel in an unsuccessful bid to retire there. He was deported to the U.S. in 1972, and spent the rest of his life in Miami, where he died in 1983.