Press
Alexander Skarsgård Touts Director to EW; Uproxx Praises Florence Pugh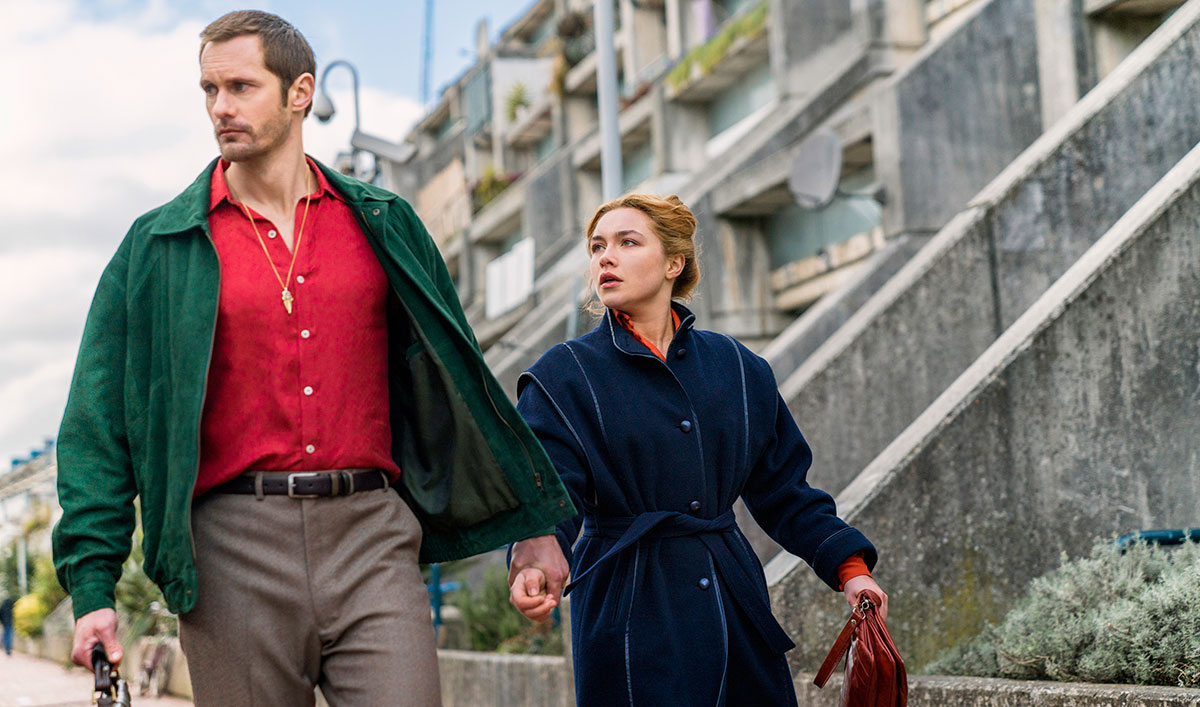 This week, Alexander Skarsgård praises Park Chan-wook to Entertainment Weekly, while Uproxx raves about Florence Pugh's performance. Plus, CarterMatt supports a Golden Globe nod for Pugh. Read on for more:
• Alexander Skarsgård tells Entertainment Weekly that Park Chan-wook is "one of the greatest filmmakers of our time. There are directors that have a visual language that is sometimes at the expense of the characters. They're focused more on the visual aspect than on the psychology of the story. He is a master at both."
• Uproxx is effusive in its praise of Florence Pugh: "She's absolutely electric whenever she's on-screen…She shows more with a shift in her seat or a roll of her eyes than lesser actors show with a full meal of a monologue. Some of it is skill, to be sure, but a lot of it seems like a natural charisma. Florence Pugh is a star."
• CarterMatt wants a Golden Globe nod for Florence Pugh, who "brings just about every single emotion that you could probably expect and want. Despite being a relatively new actress with just a handful of credits to her name, she held her own and then some here alongside such heavyweights as Michael Shannon and Alexander Skarsgård."
• Asked by Thrillist about the show's ending, Stephen Cornwell says "that's the beauty of the story. The lack of resolution. It will always hang over her. And if she did go with Khalil, she can't escape the fact that her history with Michel was a fantasy and that she was once working with the Israelis."
• Screen Rant concludes, "When it was all over, Charlie chose Gadi – hopefully to find something real with the former Israeli spy – but had things gone a different way and Khalil survived that morning at the farmhouse, we are left to wonder how much deeper Charlie would have gone down the rabbit hole in her life as a double agent."
• Reviewing The Little Drummer Girl, IGN says the drama "combines slick production values with a talented cast and a complex story full of betrayal and deception."
• Bustle investigates "who is Charif Ghattas, the actor who plays Khalil? Alongside his acting roles, he's actually got a pretty storied career as a playwright and director."
• The Ringer says Florence Pugh has "been handed the sort of proof of concept most actors spend a career in search of, then spends six hours rising to the occasion."
• Meaww commends Florence Pugh, whose "relentless performance has not only done absolute justice to [John] Le Carre's only female protagonist but has been a refreshing take on the otherwise conventionally attractive spy-ladies."
Watch the Full Season now on amc.com and the AMC app for mobile and devices. The Uncut Full Season is available for AMC Premiere subscribers.
For more on all the latest The Little Drummer Girl news, sign up for the Insiders Club.
Read More