Press
New John le Carré Miniseries The Little Drummer Girl Set to Air in November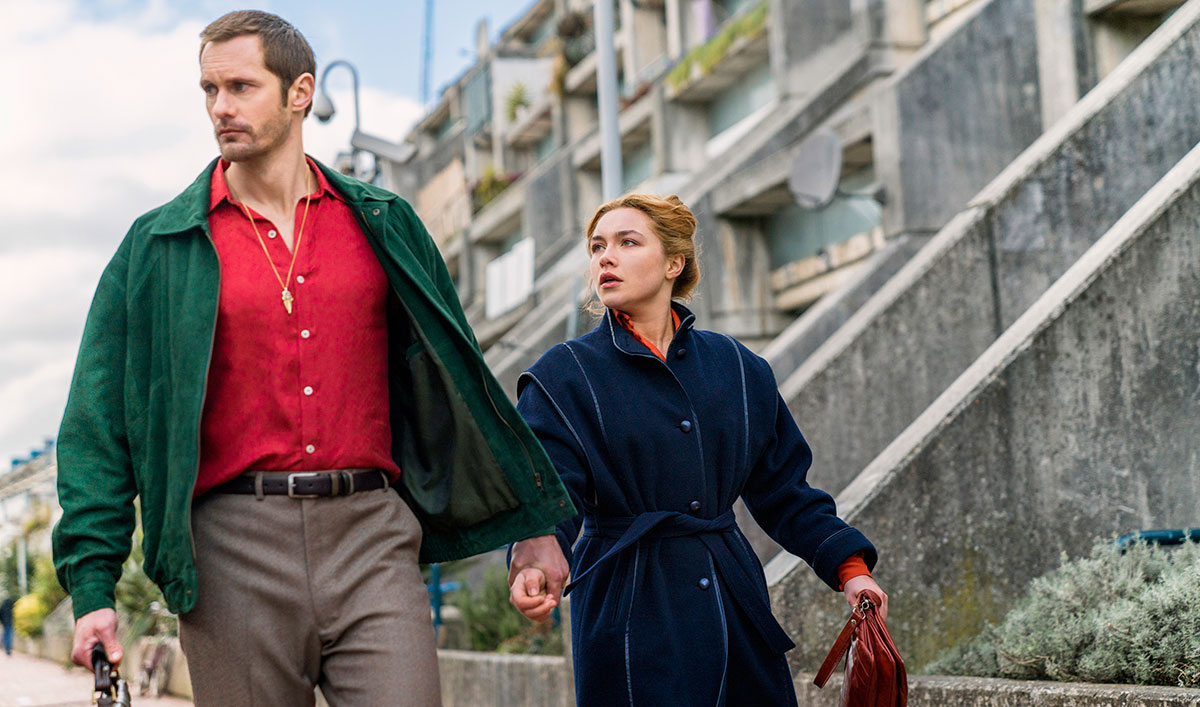 AMC announced today from the Television Critics' Association (TCA) Press Tour that new miniseries The Little Drummer Girl will air in November. Get a glimpse of the upcoming series with these first-look photos.
Based on John le Carré's best-selling literary masterpiece of the same name, The Little Drummer Girl is a six-part miniseries starring Emmy and Golden Globe Award winner Alexander Skarsgård (Big Little Lies, True Blood, Tarzan) as Becker, two-time Academy Award nominee Michael Shannon (The Shape of Water, Nocturnal Animals) as Kurtz and BAFTA-nominated Florence Pugh (Lady Macbeth) as Charlie.
Get a First Look at the Series in These Photos
Blurring the fine lines between love and hate; truth and fiction; and right and wrong; The Little Drummer Girl weaves a suspenseful and explosive story of espionage and high-stakes international intrigue. Set in the late 1970s, the pulsating thriller follows Charlie (Pugh), a fiery actress and idealist whose resolve is tested after she meets the mysterious Becker (Skarsgård,) while on holiday in Greece. It quickly becomes apparent that his intentions are not what they seem, and her encounter with him entangles her in a complex plot devised by the spy mastermind Kurtz (Shannon). Charlie takes on the role of a lifetime as a double agent while remaining uncertain of her own loyalties.
The Little Drummer Girl, which hails from the executive producers of the Golden Globe and Emmy Award-winning series The Night Manager, marks the television debut of visionary filmmaker Park Chan-wook (Oldboy, The Handmaiden, Stoker) and was filmed at location including the streets of London and Prague and architectural phenomena such as the Acropolis and Temple of Poseidon in Athens.
To get the latest news and exclusives from the upcoming miniseries, sign up for The Little Drummer Girl Insiders Club.
Read More